Sugar tax: South Tyneside councillor welcomes Osborne's plan
A senior councillor has welcomed Chancellor George Osborne's controversial moves to cut the sugar content of fizzy drinks.
Published 18th Mar 2016, 05:00 BST

- 2 min read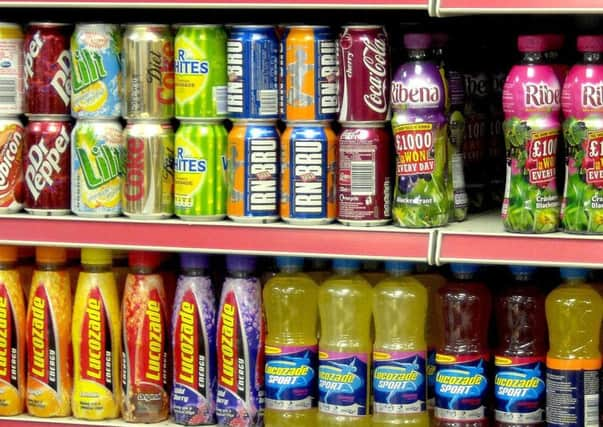 The so-called 'sugar tax' was announced in this week's Budget.
The tax - which will be brought in in two years' time to give manufacturers time to drive down the sugar content of their drinks - has not yet been set, but the Office for Budget Responsibility has estimated it could add 18p to 24p to the price of a litre of fizzy drink if the full cost is passed on to the consumer.
The move is expected to raise £520million, which will be used to double the amount of funding for sport in every primary school.
Childhood obesity is a serious problem nationwide, with the North East a particular blackspot.
More than a third of children in South Tyneside are overweight by the time they leave primary school, according to figures released earlier this year.
Data from the National Child Measurement Programme in January shows that 16.3% of the borough's youngsters are overweight while 23.1% are obese by the age of 11 – totalling 39.3%.
In reception class, which children join at age four, 14.2% were overweight last year, and 11.1% were obese, totalling 25.3%.
Obesity has been reported to cost South Tyneside's economy £50million every year.
South Tyneside Council is responsible for public health promotion in the borough.
Coun Moira Smith is the authority's Lead Member for Public Health and welcomed the Chancellor's announcement.
"The sugar tax gives us another opportunity to tackle childhood obesity," she said.
"It is something that has been discussed for some time and the Council welcomes this move as part of a range of measures to support families to make healthy changes to their lifestyles and eating habits to enable people to live longer, happier lives."
Mr Osborne told MPs obesity cost the economy £27billion a year: "One of the biggest contributors to childhood obesity is sugary drinks," he said.
"A can of cola typically has nine teaspoons of sugar. Some drinks have as many as 13 – that can be more than double a child's recommended added sugar intake."
He said manufacturers recognised there was a problem and had started to reformulate their products with less sugar but he was "not prepared to look back at my time here in this Parliament doing this job and say to my children's generation: 'I'm sorry. We knew there was a problem with sugary drinks. We knew it caused disease. But we ducked the difficult decisions and we did nothing'."