Your comments: What Shields Gazette readers are saying about the current Metro suspension
You've had your say on the current Metro situation which has seen services come to a halt in parts of the North East including South Tyneside.
After 800 metres of overhead lines fell in South Tyneside in the early hours of Thursday, March 30 there have been substantial suspensions to the Tyne and Wear Metro system.
There are currently no trains between Brockley Whins, Jarrow and Gateshead Stadium in any direction. Alternative travel has been arranged with buses and trains accepting Metro tickets.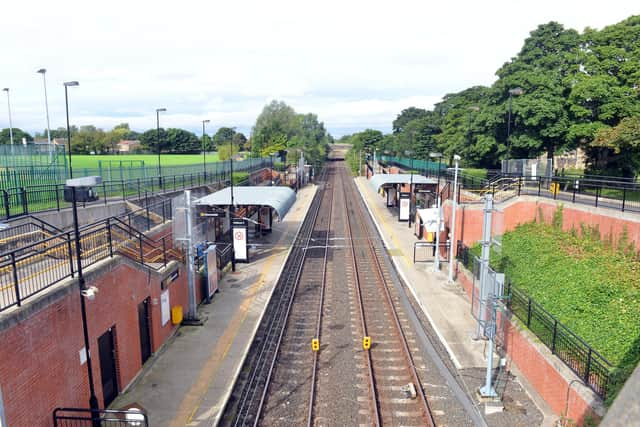 With so many trains and passengers impacted by the issue, we've put together some of the most popular comments from our Facebook post about the suspension. This is what you had to say:
Samantha Hodson said: "Again! Seriously man. Metro's fab when it works but you can never trust it to be working. Ever, it goes wonky so often."
Much was made about the initial alternative travel plans, with Gavin Collins saying: "Decent thing to do is free travel until it gets fixed and have a meeting about the prices of tickets and compare it to the actual service they are providing they'll soon fix it in a day."
Emma Lunt added: "It has caused absolute chaos today with insufficient contingency in place."
Minds of other potential passengers went back to the Metro Flow project, which saw the line between Pelaw and South Shields closed for three months at the end of 2022 for improvement work. Clara Borgster said: "Pay millions for new Metros but no tracks to run them on. Absolutely bloody ridiculous."
Gemma Hodgson also made reference to the Metro Flow project, saying: "They have only just spent thousands on the line, I didn't expect to be back on a replacement bus so soon! Got a cheek to put the prices up next month"
The Metro Flow project saw an existing freight line upgraded and electrified in South Tyneside, making it capable of carrying Metro services. Nexus claimed this has the potential to boost the capacity of the line by up to 24,000 extra passenger journeys every day.