South Tyneside temperatures to top 22ºC as Met Office predicts better weather this week
South Tyneside is set to see high temperatures this week as forecasters predict warm and cloudy weather across the North East.
Monday, 9th August 2021, 1:28 pm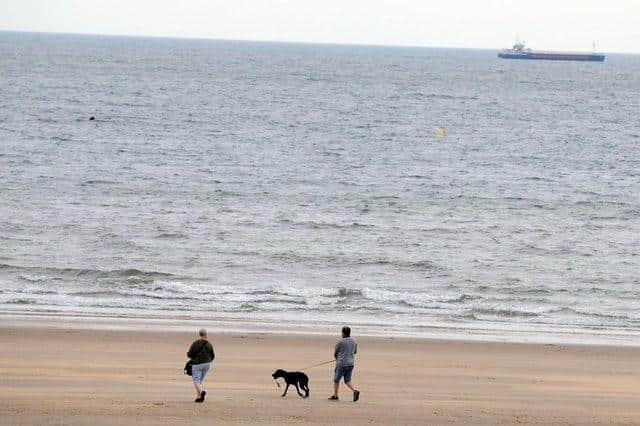 Temperatures are set to top 22º in South Tyneside
Temperatures in South Tyneside will reach 22ºC with cloudy skies and showers to be expected throughout the week, according to the Met Office.
The high temperatures will see some bright sunshine in areas but will be largely followed by a heavy build up of clouds.
Temperatures will peak on Wednesday and Thursday when the Met Office predicts South Tyneside will reach 22ºC.
Here is your day-by-day breakdown of South Tyneside weather forecast for this week.
Monday, August 9: High's of 20ºC with cloudy skies. The Met Office predicts a bright start with the chance of showers and overcast in the afternoon.
In the evening, temperatures will begin to cool off with low's of 14ºC through the night.
Tuesday, August 10: Tuesday will see temperatures of 20ºC with sunny intervals changing to light showers in the afternoon.
Temperatures on Tuesday night will drop to around 13ºC while being partly cloudy.
Wednesday, August 11: Wednesday looks to be another warm day with temperatures reaching 22ºC with cloudy skies across the region.
Temperatures will stay relatively Wednesday evening with a low of 15ºC.
Thursday, August 12: South Tyneside will see some sunny spells on Thursday with temperatures of 22ºC with some overcast clouds in the afternoon.
Thursday will be a clear night with temperatures reaching a low of 14ºC.
Friday, August 13: Friday will see temperatures of 20ºC with sunny intervals throughout the day, along with light showers in the afternoon and evening.
Friday night is set to be clear with temperatures at a low of 13ºC.
Support your Gazette and become a subscriber today. Enjoy unlimited access to all of our news and sport, see fewer ads, experience faster load times, test your brain with daily puzzles and get access to exclusive newsletters and content. The Shields Gazette has been on South Tyneside since 1849, and your support means we can continue telling your stories for generations to come. Click here to subscribe.