Woman and dog rescued at beach after taking inflatable onto water
A woman and a dog were rescued from the water off Littlehaven beach after struggling on an inflatable on Friday.
Saturday, 4th July 2020, 9:07 am - 1 min read
Updated
Saturday, 4th July 2020, 9:17 am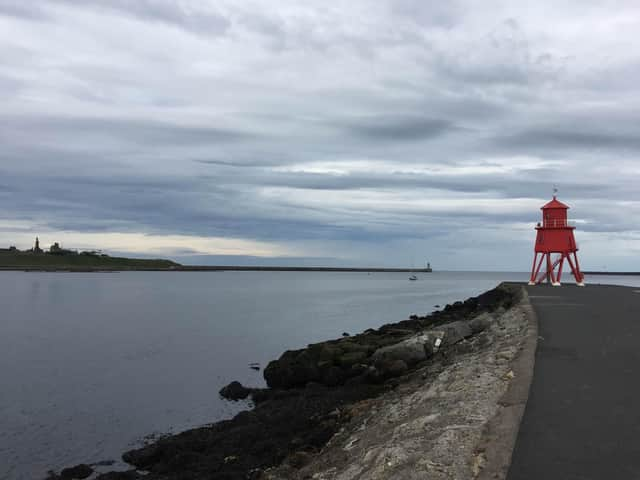 The woman was found clinging to the pier in an inflatable
It had been reported that a women in an inflatable was struggling with a dog in the water.
When crews arrived they found the women holding her inflatable against the rocks at the base of the pier.
She was helped to the beach by the team.
A spokesperson for the South Shields Volunteer Life Brigade said: "After ensuring she required no medical assistance we offered safety advice and assisted her to pack up her belongings, unfortunately she had lost her shoes and had to use public transport to get home, luckily 2 members of the public assisted her.
"Can we remind everyone that using inflatables is not recommended at the beach, especially when there is a strong offshore wind."
Remember for all Coastal emergencies dial 999 and ask for the Coastguard.