Why Aiden O'Brien can hit the goal trail for Sunderland - according to his former teammate
Carlos Edwards has backed former teammate Aiden O'Brien to hit double figures for Sunderland this season – and has offered fans an exciting insight into the club's first summer signing.
And Edwards – who played with the versatile forward during an 18-month spell at Millwall – believes that the 26-year-old will prove a fine recruit.
"He's a very exciting player," he said.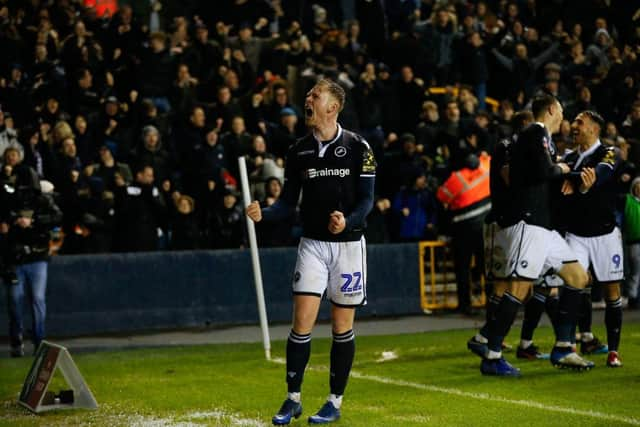 "He's a young guy who has a lot of ambition. When I first saw the news I was like 'wow' – because he's moved from one great club to another.
"There's going to be high expectations on him but I think he will relish that opportunity, to be fair.
"I think he can bring something new. He's a very skilful guy, he's good in the air and I think he can bring a different dimension in terms of creativity and going forward.
"He's got two brilliant feet and I'm sure he'll take the opportunity with both hands and do his best to get the club promoted again."
But he knows that there is a prolific striker within the player, and has backed the Republic of Ireland international to hit the goal trail at the Stadium of Light.
"He had a few injuries and when managers come and go, you may not be their cup of tea," explained Edwards.
"Aiden got the wrong end of that straw when Neil Harris left – and unfortunately it was his time to go. He's been at the club a long time and he deserves a new challenge.
"What better place to go than Sunderland?
"You look at his goal record, but he has goals in him and I think once he gets the service that is required he can get into double figures this coming season."
So is O'Brien of a similar mould?
"He will get that energy from the fans. The fans are passionate and they want to see players working hard – and Aiden has that in him already.
"I only played with him for a year and a half, but the guy has something about him. He wouldn't have played for Millwall for ten years if he didn't have that ability and the managers didn't see what he's capable of.
"For Sunderland to get him on a free is a good deal and he'll be chomping at the bit to get going."