Greggs: Bakery chain to open 150 new stores in the UK - and trial 24 hour drive thrus
Bakery chain Greggs is aiming to open 150 new stores in the UK after seeing its sales jump by 23% to £1.5billion last year
In 2022, Greggs opened 186 new shops and closed 39, taking its total in the UK to 2,328. This year, the chain is planning to add a further 150 shops as well as relocate 40 shops to larger sites and trial 24 hour drive-thrus at some branches.
After releasing their financial results for 2022, the company says there is now a "clear opportunity" to grow the number to over 3,000 in the coming years. Greggs has also extended the opening hours of around 500 of its stores to 8pm or later.
In a report released on Tuesday (March 7), the company said: "In the evening many of our existing favourites such as chicken goujons and pizza slices have proved popular, including sharing boxes via our delivery service. We also introduced warm versions of some of our core products, with Hot Yum Yums and salted caramel dipping sauce going viral on TikTok!"
Home delivery continues to be a strong growth area for the company, and they have plans to expand their production capacity in 2023 in Newcastle, as well as commissioning a new pizza manufacturing line.
Roisin Currie, the chief executive of Greggs, said: "2022 has been a year of strong progress for Greggs, the result of committed efforts to deliver our strategic growth plan.
"The significant opportunities on which the plan is based will remain centre stage in the year ahead as we make Greggs more accessible to even more customers. Although consumer incomes remain under pressure, Greggs continues to offer exceptional value to people looking for great tasting, high-quality food and drink on-the-go.
"We have an exciting, ambitious plan for the years ahead and, by continuing to nurture what makes Greggs special, I believe we are extremely well-placed to realise the opportunity to become a significantly larger, multi-channel business."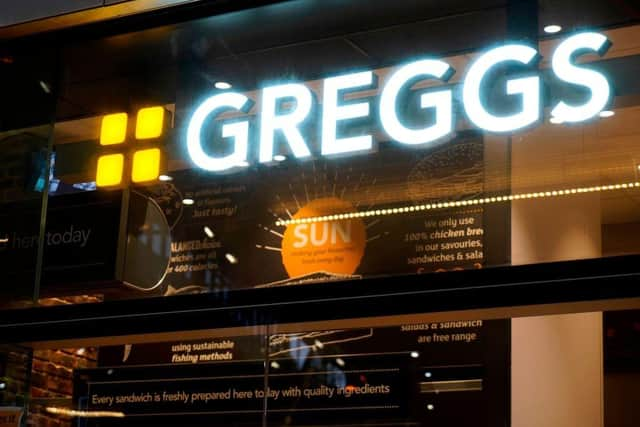 Greggs has also noticed a boost in delivery sales, with 1,270 stores now offering home delivery for customers. The chain is also planning to extend the opening hours of a further 300 shops to 9pm this year.