Hunting Gary Glitter documentary: Netflix confirm film on disgraced rock star's life
Netflix have confirmed a documentary on the life of disgraced British rock star Gary Glitter is on its way.
Netflix have confirmed that a documentary on the life of Gary Glitter is on the way, under the working title of Hunting Gary Glitter. The three part docu-series will feature never-seen-before pictures and archived footage as it unravels the disgraced pop star's life and his conviction of child sex abuse and string of sexual offences.
Hunting Gary Glitter will be directed by Sam Hobkinson and produced by Cammy Millard. The documentary will also feature interviews with Glitter's victims, as well as exclusive access to the journalists who pursued him over a number of years to bring him to justice.
The streaming platform has confirmed that the production has already been under way for a number of months. Hunting Gary Glitter is the latest Netflix documentary series following the likes of Murdaugh Murders, Madoff: The Monster of Wall Street and The Texas Killing Fields.
Glitter, whose real name is Paul Gadd, was released from prison in February after serving half of his 16-year prison sentence. According to The Times, ITV and Amazon Prime Video also have documentaries in the works about the singer.
How to watch Hunting Gary Glitter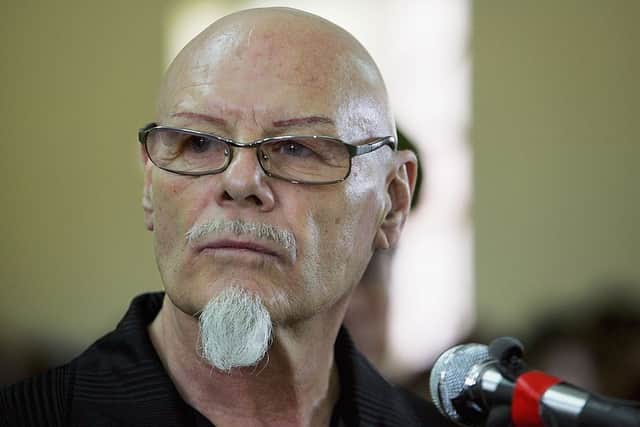 Netflix is yet to announce a release date for Hunting Gary Glitter. This article will be updated once a release date is confirmed.