Martin Lewis Money Saving Expert warning as thousands of married & widowed women could be owed £6,000 by DWP
Martin Lewis has issued advice to women as thousands could be owed around £6,000 from the government
Martin Lewis has issued a warning as more than 230,000 women could be owed around £6,000 after a technical glitch on the Department for Work and Pension (DWP)systems affected pension payouts. Martin Lewis issued the advice to married women who hit state pension age before April 2016 and those over the age of 80.
"Married women and widows may have been underpaid on the old Basic State Pension, so this is for those aged roughly 70 or above and those who were paid less than 60 per cent less than their husband's."
But he added it's a complicated topic to cover and explained how there are other factors to take into account, but that DWP are working through the cases and money will be paid automatically.
Martin said: "If your husband was 65 after March 16, 2008, and the wife's State Pension didn't rise when he retired and it's under 60 per cent, you may get that top-up."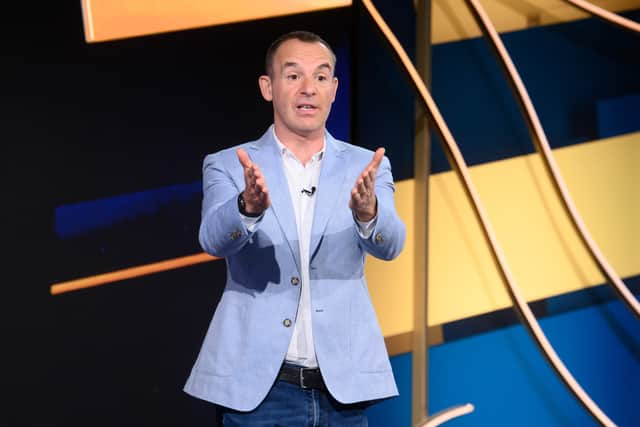 However, he added that "if you reached state pension age after this, you'll be on the new state pension system, and none of this will apply to you."
Martin Lewis's team published the information on his MoneySaving website to explain what to do if you think you are owed money - and separated groups that fall into different categories to take particular actions.
Martin Lewis advice - how to claim unpaid pension
There are six particular groups encouraged to contact the pension service to see if they could be entitled to more State Pensions.
Married women whose husbands turned 65 before March 17, 2008, and who have never claimed an uplift to the 60% rate
Widows whose pension was not increased when their husbands died
Widows whose pension is now correct, but who think they may have been underpaid while their late husband was still alive, particularly if he reached the age of 65 after March 17, 2008
Over-80s who are receiving a basic State Pension of less than £80.45
Widowers and heirs of married women, where the woman has now died but was underpaid state pension during her lifetime
Divorced women, particularly those who divorced after retirement, to check that they are benefiting from the contributions of their ex-husband
How to check if you are affected or make a claim
A phone call to the pension service is the quickest way to find out if you are eligible for a State Pension refund.
The Government is prioritising those over 80 and those who have been widowed. But if any of the situations above apply to you, you will be contacted by the Department for Work and Pensions over the next few months if you're due a pension boost.
Martin Lewis also informed viewers that it's possible to claim on behalf of a woman who's died.
He said: "If she was underpaid state pension while she was alive. This could potentially apply to many of the categories above – for example, if a woman was affected by the Department for Work and Pensions (DWP's) computer error, didn't know she could claim a boosted pension as she was married, and was a widow whose pension wasn't increased when her husband died."