Which is the best mattress for a child? Comfy single mattresses for children, from Emma, Simba, Tempur, Fusion
A great mattress can help your child get the peaceful slumber they need, and help support their spines as they grow. Here are our picks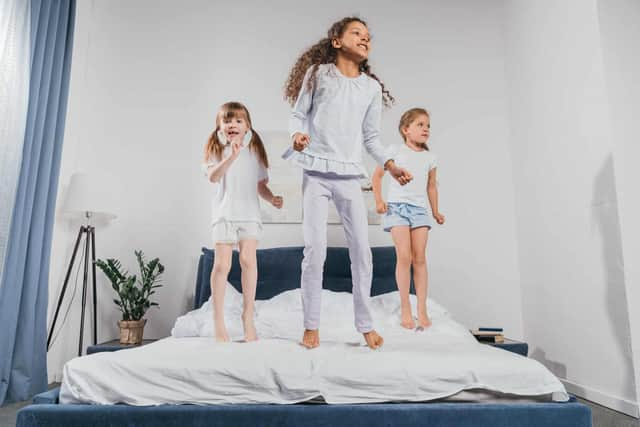 This article contains affiliate links. We may earn a small commission on items purchased through this article, but that does not affect our editorial judgement.
We all know how important sleep is for a growing child. The NHS notes how good sleep is for their mental and physical health - and you only have to spend time with a sleep-deprived child to know they're onto something.
So we do our best to give our little ones a good bedtime routine and make sure they are snuggled in their beds at a decent time each evening so they get a good night's sleep.
One thing we are given less guidance on, however, is what mattress we should choose for our child to help them get the best night's sleep possible.
Here's what you need to know.
What should I think about when buying a mattress for a child?
The first thing to know when buying a mattress for a child is that children tend to move around in the night more than adults, and because their shape and weight is always changing as they grow, they need a mattress that offers them lots of support.
Next, consider what type of frame you are buying the mattress for.
If it's a bunk bed, then there's a legal requirement to have at least 16cm of space above the top of the mattress and the side rails to prevent your child rolling out of the top bunk and causing injury, so get measuring before you make a purchase.
If you have a young child who is still prone to bed-wetting then a mattress with removable covers is a must.
Otherwise you may find yourself with a stained mattress very quickly with smells that are difficult to remove. (We'd also advise investing in a mattress protector, in this instance).
What size mattress should I choose for my child?
Children are, of course, still growing so it can be difficult to know what size mattress to buy for them - particularly if they are quite tall or have regular growth spirts.
As a child grows, their body shape and weight change frequently so you may find you have to change a child's mattress more frequently than you would your own to accommodate these changes.
There's a big difference, for example, in the size and shape of a four-year-child compared to the size and shape of a 11-year-old child.
As a general rule of thumb, however, a single mattress would be best for young children aged 3 to 10, whereas a small double would be perfect for 'tweens' and teenagers aged 11 and above.
Where possible, you should always think ahead and buy a mattress which will be suitable for the next few years so this may influence your decision on size.
What firmness should I be looking for in a children's mattress?
As a general rule a medium soft or medium-firm mattress should work well for most children, providing a good balance between comfort and spinal support.
We wouldn't recommend buying a mattress which is too soft for a growing child as this is unlikely to provide the support they need for their growing bones, but neither would we recommend one which is too firm as this won't adapt in any way to their changing body either.
Do I have to buy a mattress made specifically for children?
In short, the answer is no. You'll find our product gallery below contains a mixture of kids mattresses and mattresses suitable for adults too.
The main thing to look for in a mattress for a child, as we have outlined above, is one which will provide both support and comfort to ensure they can get the best night's sleep possible.
Mattresses which are made specifically for children have been made with this careful balance in mind, along with potential size requirements we have listed above in terms of the bed frame they are made for, but some adult mattresses will also do the job just as well.
You'll find our top eight picks below.
What mattresses are available for adults?
We've also reviewed some of the best mattresses, and associated accessories, available for adults.