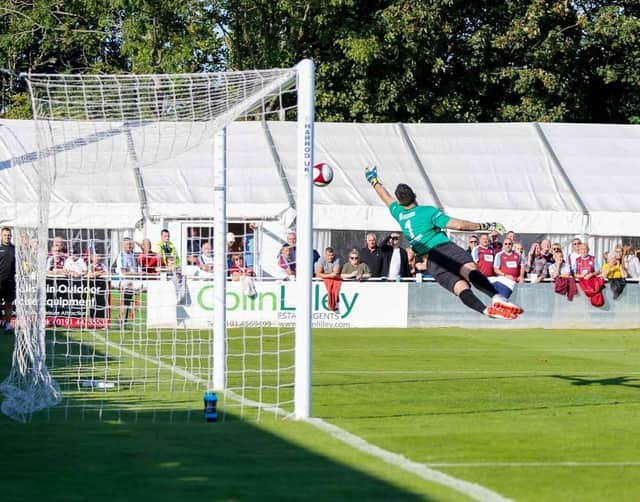 South Shields FC.
Sports Minister Nigel Huddleston announced that clubs across steps three to six of the non-league pyramid will be able to apply for their share via the Football Stadia Investment Fund from Thursday.
Northern Premier League Premier Division promotion challengers South Shields and North East rivals Morpeth Town will be eligible to apply for a £27,000 grant and North West Division duo Dunston UTS and Marske United could collect £15,000.
Hebburn Town, who currently sit at the top of the Northern League Division One table, will be allocated £10,500 in funding and Division Two neighbours Jarrow are eligible for a £7,500 grant.
However, clubs across the country will have to adhere to strict guidelines over how the funding will be used over the coming months.
Speaking to the House of Commons, Sports Minister Huddleston said: "We promised to support sports and target help to where it's most needed.
"Today we continue to deliver on that with further support for National League football clubs.
"The National League has already benefited from the Government support schemes through a £10m Government-brokered cash partnership with the National Lottery, and there will be more support for the bigger clubs on the way.
"Today's £10m grant for lower league clubs in Steps 3-6 will act as a lifeline for around 850 clubs in towns and cities across England and help these clubs through this difficult period until we can get fans back in safely."
The news was not as positive for the North East's five National League clubs after Huddleston confirmed that clubs in the top two tiers of the non-league game will be eligible for loans.
However, there was some light at the end of the tunnel for Blyth Spartans, Darlington, Gateshead, Hartlepool United and Spennymoor Town after it was announced that grants would be made available "if clubs at those levels can demonstrate it needs grant funding urgently to survive."
On the National League funding, Huddleston said: "With precious public money, we are providing financial support to the National League Steps 1 and 2 in the form of loans.
"However, if clubs at those levels can demonstrate it needs grant funding urgently to survive, we will ensure that option is available.
"We will not let clubs go to the wall. Applications will be assessed by the independent Board, through the same rigorous process that we apply to other sports."