Geoff Thompson has this strong message for South Shields' fans after FA decision and reveals stadium plans update
South Shields chairman Geoff Thompson has issued a defiant message after the Mariners saw their legal bid to overturn the FA's decision to null and void the 2019-20 season rejected.
Thursday, 11th June 2020, 5:47 pm - 3 min read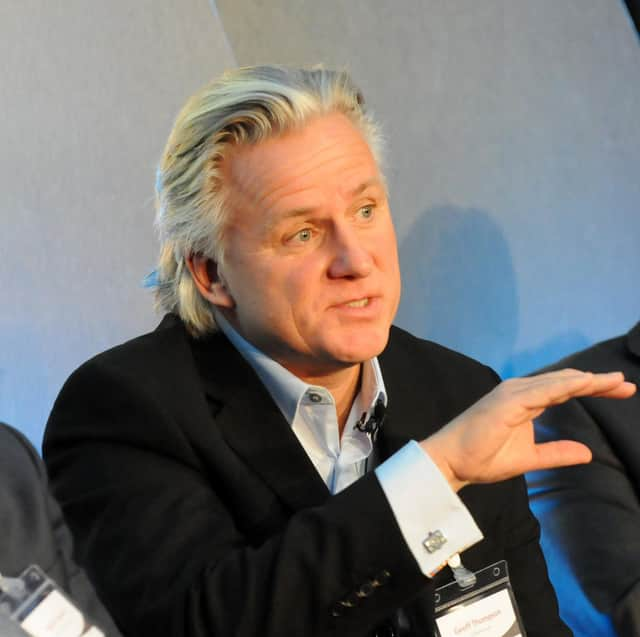 Geoff Thompson.
Graham Fenton and Lee Picton's side looked well on their way to securing a fourth league title in five seasons after a 5-3 home win against promotion rivals FC United of Manchester left them 12 points clear at the top of the Northern Premier League Premier Division table.
But the ongoing coronavirus epidemic brought an early end to the season and resulted in the FA Council moving to void all results for leagues between steps three and seven of the non-league system.
In a somewhat cruel twist of fate, the rejection of the legal bid was announced on the same day that the EFL voted to allowed Leagues One and Two to be completed on an average points per game basis – a method that had been debated lower down English football's pyramid.
For South Shields, and other clubs at their level, all focus will now turn towards next season – although there is considerable uncertainty over when that will take place.
But Thompson is keen to stress that the Mariners will look to build on the momentum they have gained since his arrival at the club five years ago.
He told The Gazette: "To say we are disappointed is the biggest understatement possible.
"We had the arbitration hearing a week past Friday and I was informed of the result a week later.
"I have known for a little while, so I have had a few days to come to terms with it.
"But it's done now, and there is an awful lot of momentum at the club and a lot of positive work that has been done and will continue in the future.
"Some of it has obviously been curtailed by the pandemic – but the club will continue down that path, as will the foundation and the academy.
"There is uncertainty and I can't deny it's a significant setback.
"But my message to fans is that we will go again, we will dust ourselves down and we will go again."
The on-field planning for next season is already well underway after the Mariners tied down a number of key players including long-serving midfielder Robert Briggs, promising youngster Will Jenkins and Dutch defender Wouter Verstraaten, who was the subject of interest from Sunderland last season.
The club's supporters have thrown their backing behind South Shields during these tough times and season ticket sales have already surged beyond the 500 mark, despite not knowing when the 2020-21 campaign will commence.
Thompson could not hide his pride at the way that the club reacted to the setback of missing out on promotion in such cruel circumstances.
"I am a positive person," he explained.
"We narrowly missed out in the play-offs last season and we were flying high this season before this happened.
"You just have to pick yourself up.
"Of course, we will go again, we have a great team of players and management, and I am very lucky to have assembled a very good team behind the scenes too.
"We have secured most, if not all of the players that we wanted to secure for next season.
"We have a lot of positivity at the club, and as a club we will be determined to bounce back."
For Thompson and the club as a whole, all attention now turns towards the future.
It is just under a year since South Shields revealed the next steps in their progression towards becoming a full-time professional club.
Last season saw the Mariners function with a hybrid model of part-time and full-time players for the first time and plans to build a new stand and academy building were submitted to South Tyneside Council in September 2019.
Thompson revealed that those plans have now been resubmitted after the initial application was made and the club are hoping to receive approval over the coming weeks.
However, the Mariners supremo did warn that the impact of the coronavirus epidemic would place a degree of uncertainty over when building work can get underway.
He said: "We have gone through a very rigorous planning application and we have listened to comments from South Tyneside Council, residents and other people that have commented on the application.
"As a result of that, we have resubmitted a revised planning application.
"All of the work that has gone in from our advisors and professional parties on traffic, noise, drainage, the number of residential units have all now been complete.
"It's with the planning department at South Tyneside Council and we are hoping that we might go to the committee in June.
"That is proceeding, but assuming we get permission, we don't really know when work will begin for obvious reasons."