Dan Ashworth confirms Newcastle United's 'outstanding' behind the scenes restructure
Newcastle United's Under-21s set-up has undergone a restructure following the departure of Elliott Dickman last month.
Newcastle's first team development coach, Ben Dawson, will now officially take over from Dickman in taking charge of the club's Under-21s side on a permanent basis. Dawson will be assisted by Neil Winskill, whose role has changed from the academy's head of coach development to professional development coach.
The club are currently in the process of searching for a new head of coach development with an announcement to be made in due course.
Dawson joined Newcastle in 2014 as the academy's professional development coach before becoming Under-21s lead coach from 2018 and 2019. He moved up to the first-team as a development coach at the start of the 2021-22 season.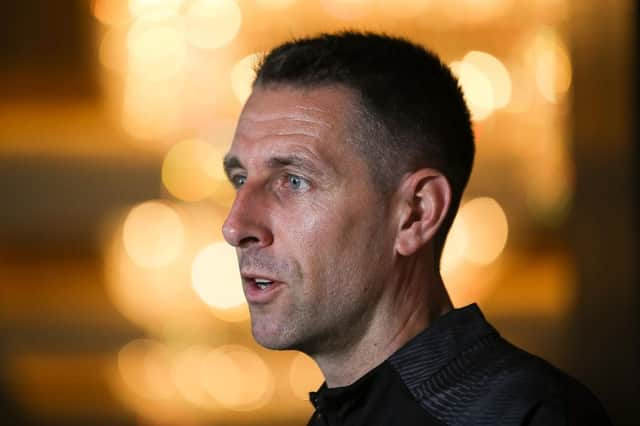 The 41-year-old's role will see him continue to work closely with first-team head coach Eddie Howe to help form a pathway between the academy and senior sides.
Following his appointment, Dawson told the club website: "I'm delighted to be given the opportunity and responsibility of leading the under-21s once again and hope that my recent experiences with the first team can help align the professional development phase to the first team.
"Covering the role alongside Neil (Winskill) on an interim basis has allowed me to see the significant and positive changes that have happened at the Academy and evidence how rapidly the club is progressing across all departments.
"I'm looking forward to putting into practice what I've learned during my time with the first team."
Newcastle's sporting director Dan Ashworth has paid close attention to the academy since officially joining the club last summer.
He said: "Ben is an outstanding coach. He understands the Newcastle United DNA and he knows better than anyone what is required for players to make the step into Eddie Howe's first team squad.
"It's brilliant for the club and our young players that we have someone so aligned with the first team that can help our young players make that next step."
Newcastle are also planning a further six behind the scenes appointments across the first-team and academy to help with the club's recruitment strategy and player development.