Eddie Howe's Newcastle United pledge on injured midfielder
Amid jubilant scenes in the away dressing room at the King Power Stadium, Sean Longstaff reached for his mobile.
And Longstaff, when he eventually returned to the visiting dressing room, wanted to see how Matty, his brother, had got on playing for League Two club Colchester United away to Gillingham.
The midfielder froze when he saw that his sibling had been substituted off minutes after coming on late in the game at the Priestfield Stadium.
Tearful
"It was Leicester on Boxing Day, we won 3-0, and I came in the dressing room, looked at my phone – and saw he'd come on 85 and was off again at 89," said his elder brother.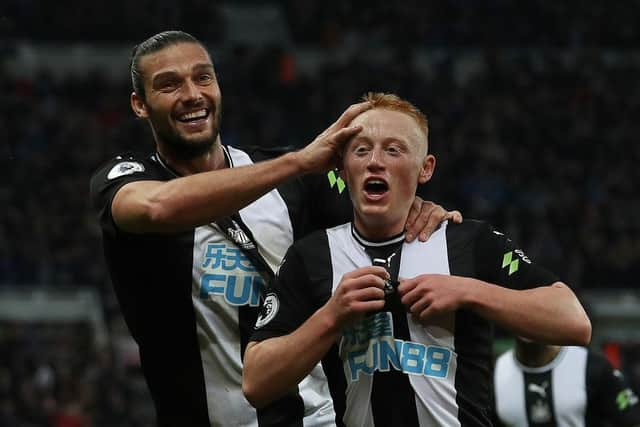 "Everyone was celebrating, but my head was thinking about him.
"To be fair, I spoke to the doc, and then the manager came over, and said 'don't worry, we'll look after him' – and put my mind at ease," said Longsatff.
"I know he'll get to the level he deserves. He's a top player. There aren't many players who have done what he has at his age in the Premier League. Unfortunately, Covid came – and it wasn't meant to be."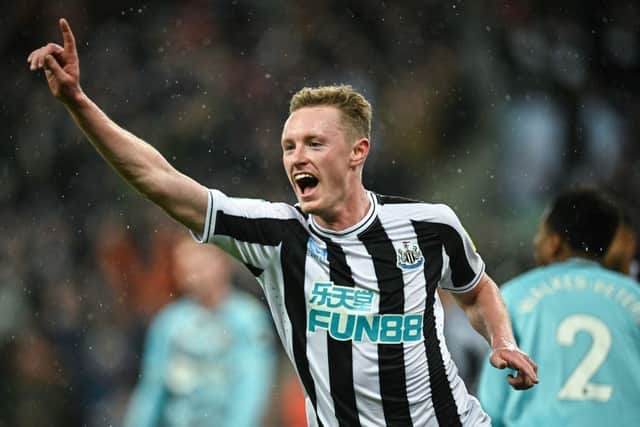 Contrast
Matty, out of contract at the end of the season, is now working towards a comeback later this year, and his experience this year is in marked contrast to that of his brother, who has been a fixture in Howe's team and started Sunday's Carabao Cup final at Wembley, which Manchester United won 2-0.
Speaking before the final, Longstaff said: "It always seems to be one doing well, the other one down a bit. I think we have just got to try and be there for each other.
"Obviously, I would love to be playing alongside each other for Newcastle, but it doesn't always work out like that. We'll always have those memories, but we're on different paths now.
"He needs to get fit – and get back playing. He has my full support."
Whatever the future holds for Matty, he won't be forgotten by fans on Tyneside. Longstaff, a boyhood supporter himself, will always be remembered for scoring the winner against Manchester United alongside his brother at St James's Park on what was his Premier League debut.
"To share the pitch with my brother, do it in the Premier League against Manchester United, is a memory I won't forget," said Sean.