New Alexander Isak injury update at Newcastle United – as Anthony Gordon put on standby for debut
Eddie Howe's issued an update on Alexander Isak ahead of West Ham United's visit to St James's Park.
The availability of Isak, struck by a James Ward-Prowse free-kick, is likely to be determined by football's concussion protocols.
"Alex actually made a vital contribution in that moment," said United's head coach. "We'd naturally discussed James Ward-Prowse's free-kicks, those situations, in the build-up to both games knowing how good he is.
"He was able to jump and block the free-kick, but took a blow to the side of the head. Yeah, he had very slight signs of concussion. We followed all the protocols. Whether he'll be available or not, I'm not sure."
Isak posted an update on Instagram earlier this week. The 23-year-old "Wembley it is! Great night at St James's Park as always. Came off with a minor head injury but feeling fine after all."
Howe says club-record signing Isak's had "no problems" this week.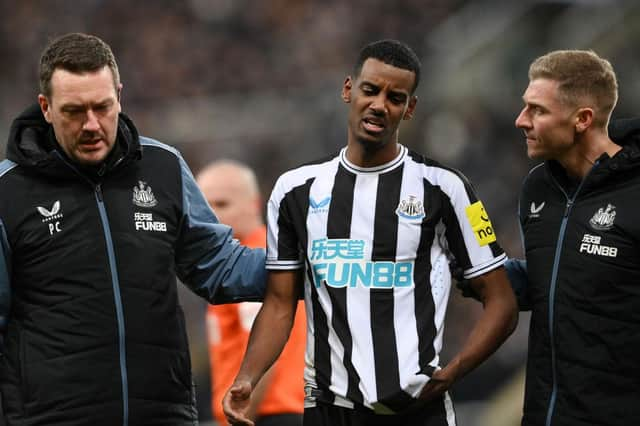 Howe said: "He's been around, and he's looked fine. I don't think he's got any ill-effects. I don't think he had any ill-effects the next day. Every day he's felt better. He's fine, no problems."
Meanwhile, new signings Anthony Gordon and Harrison Ashby, signed from Everton and West Ham United respectively last month, are set to be included in the squad.
Winger Gordon and right-back Ashby, both 21, were introduced to fans before the second leg against Southampton, which Newcastle won 2-1, and 3-1 on aggregate, to reach the February 26 Carabao Cup final.
Howe said: "I think both players will be available, yes. They've trained well. They did a couple of individual sessions around the game, because they weren't eligible to play.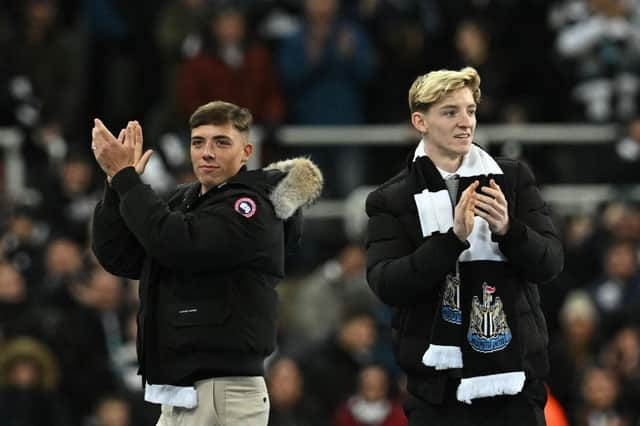 "They trained with the group yesterday, although it was a small group, so they haven't actually trained fully with the team. They're both fit and fine."
On Ashby, Howe added: "We think he has a player that has huge potential."