Newcastle United fans earn official praise for what they did in London on Saturday
Newcastle United supporters have earned plenty of praise despite a disappointing Carabao Cup final result against Manchester United on Sunday.
Newcastle were beaten 2-0 on the pitch at Wembley Stadium, but it was the performance of the 40,000-plus travelling supporters that made it a weekend to remember in London despite the obvious disappointment. From Wor Flags displays to a Trafalgar Square takeover, the Toon Army certainly made their presence felt in the capital.
Over 8,000 supporters took to Trafalgar Square on Saturday for an evening of chanting and plenty of drinking around Nelson's Column. As expected, quite a mess was made as a result with litter, cans and bottles covering the surrounding area.
But the rubbish was quickly cleaned up by volunteer Newcastle fans for council workers to collect. And by Saturday midnight, Trafalgar Square was tidy.
The efforts didn't go unnoticed or unappreciated either with Westminster City councillor Paul Dimoldenberg expressing his gratitude toward the Newcastle fans.
He said via the Westminster City Council press office: "I want to say a big thank you to the Toon Army for their spotless performance when it came to cleaning up Trafalgar Square.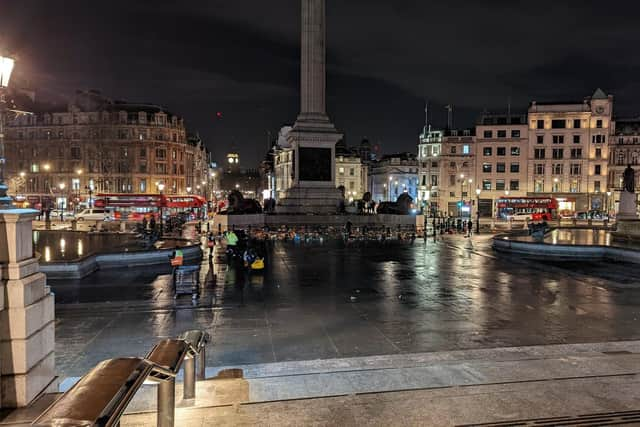 "It may have been a rubbish result for Newcastle United, but they scored when it came to removing bottles and bagging them up."
It was Newcastle's first cup final visit to Wembley Stadium since 1999 and the supporters did their best to make the most of the occasion given the wait.
According to Metropolitan Police, the Trafalgar Square gathering was 'generally good natured' though nine arrests were made during the match for various public order offences.