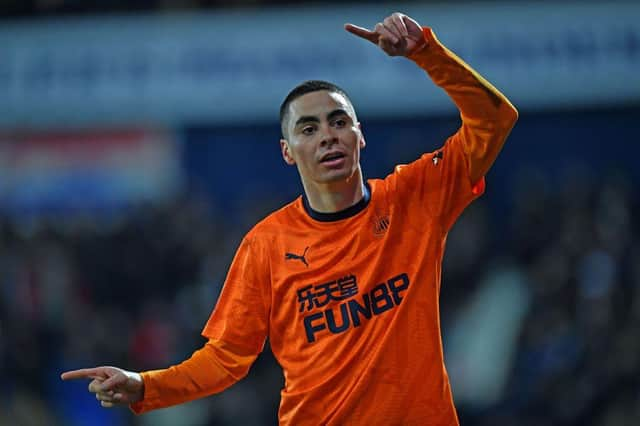 Newcastle forward Miguel Almiron.
The Magpies have been given permission to train at home after the club closed their training ground in the midst of the outbreak, with no Premier League football set to be played until at least April 30.
And Almiron, 26, has stepped in to help the medical services in Paraguay by donating 400 litres of hand sanitiser in his home country.
Of the hand sanitiser donated by Almiron, 100 litres was gifted to Acosta Ñu Children's Paediatric Hospital in San Lorenzo, while another 100 handed to the Regional Hospital of San Juan Bautista Misiones.
It was announced on Tuesday that all passenger flights in Paraguay have been suspended until April 12 at the earliest.
The government have declared a nationwide State of Sanitary Emergency and have banned all non-essential movement in the country until March 28.