Newcastle United head coach Eddie Howe drops Allan Saint-Maximin hint
Allan Saint Maximin will have left the pitch frustrated that he hadn't made a bigger impact on his first Premier League start in more than five months.
Saint-Maximin – who missed much of the first half of the season with a hamstring injury – showed "flashes" of his talent at St James's Park after replacing the suspended Bruno Guimaraes in Eddie Howe's starting XI.
Howe hinted at the need to build up Saint-Maximin's confidence. United's head coach believes that the 25-year-old will be better for the run-out, though there are no guarantees that he'll keep his place for the February 11 game against Bournemouth at the Vitality Stadium.
"I think every player needs confidence," said Howe. "Maxi will benefit from today.
"I thought we saw him in flashes. We probably didn't get him the ball enough, West Ham defended well against him. I think there's a combination of factors, but I thought the application and effort were there. He'll benefit from today."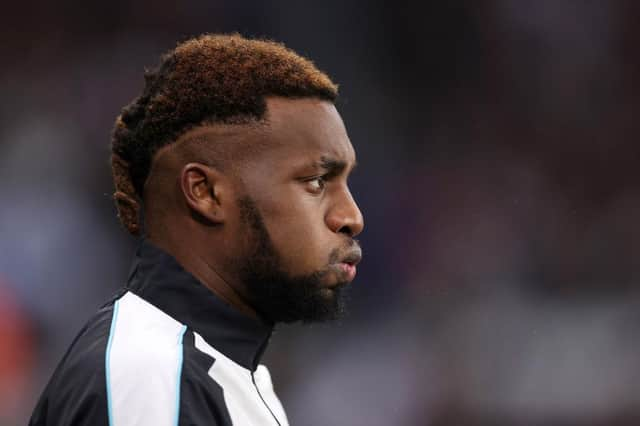 Tired bodies
The fixture followed Tuesday night's 2-1 Carabao Cup semi-final win over Southampton at St James's Park – and Howe was asked if there was "fatigue" in the performance.
"It's a difficult thing to judge," said Howe, who was also without Alexander Isak due to concussion protocols.
"I didn't necessarily see fatigue in our performance – I thought the lads kept going to the end.
"Naturally, there's some tired bodies, we've just had two games in a short period of time. The mental fatigue's a difficult one to judge. It's probably more a feeling than something you can measure.
"It was an emotional night on Tuesday. I think the chances were there for us to have won the game, but we didn't do it. We're frustrated at that.
Newcastle are fourth in the Premier League with 40 points from 21 games.