Newcastle United's Mauricio Pochettino - Rafa Benitez divide – as former manager tips Argentine talks
Former Newcastle United manager Ossie Ardiles has tipped Mauricio Pochettino to speak with the Magpies' new owners-in-waiting.
Watch more of our videos on Shots!
and live on Freeview channel 276
Visit Shots! now
The Gazette understands Pochettino is interested in taking up the manager's role at United under the Saudi consortium, who are primed to take control at St James's Park as soon as this week.
It is our understanding certain parts of the Magpies consortium remain committed to making a move for Dalian Yifang's Rafa Benitez, while others would prefer a high-profile move for Pochettino.
And Ardiles - the only Argentine to manage United - has tipped the Tottenham Hotspur to speak to representatives of the consortium.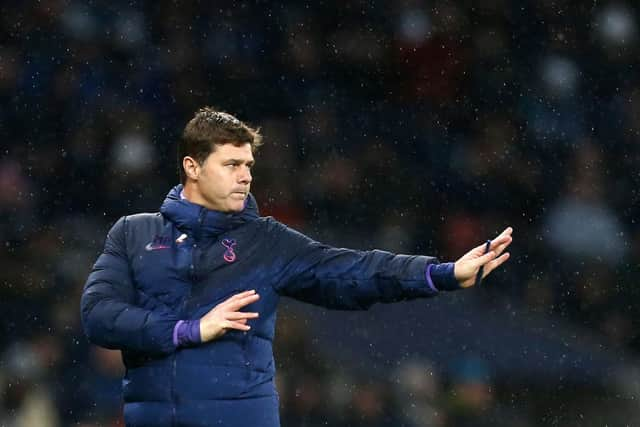 "Mauricio is fine in England," confirmed countryman Ardiles, who managed United in 1991-1992.
"In this way, he will hear offers again, but Newcastle is a firm possibility to work again.
"He will take his time to think and wait a little for all this to happen."
To bring Benitez back to United it would cost around £20million, according to reports earlier this year. That would represent the highest fee ever paid to break a football manager out of their contract. Spaniard Benitez has two years left on his China Super League deal.
Pochettino, on the other hand, would cost nothing in compensation. His contractual agreement with Spurs, when he was effectively placed on gardening leave, ran its course at the scheduled end of the Premier League season last weekend.
In a widely published interview with the nationals this weekend, Pochettino issued what looks very much like a 'come and get me' plea to Premier League clubs, now he is a free agent.
"We have our house and our home here. We feel very good for the future in this country. People are very respectful. Football is so exciting," he said.
"It's difficult to move to Barcelona. And then my kids. Maurizio is playing for Tottenham, Sebastiano has a girlfriend here in London.
"The family is moving around here in London. At the moment my idea is to stay here, live in London – me, myself and my family."
Speaking about Premier League projects Pochettino, one of the most sought-after managers on the planet, said: "Always, you dream of the perfect club. The perfect project. It's difficult to discover until… the project is not on the table. It's difficult to assess.
"From outside, it's difficult to measure the capacity of the clubs, the capacity of the players, the squad. You need to share ideas in the moment that some club approaches you and start to talk.
"To try to find if the project is a good fit or not. Today we are going to live a completely different era in football that we need to discover. It's difficult to know what project is going to be the right project.
"There are many things, at the moment, that we have in our minds about how things are going to be after this virus hopefully disappears, but how are these clubs or companies, because that's what they are, going to be? It's a big question mark."