Premier League wait on report amid impatience for Newcastle United takeover decision
A report into claims of TV piracy in Saudi Arabia is set to be published as the Premier League considers a takeover of Newcastle United.
The proposed £300million deal is being 80% funded by Saudi Arabia's Public Investment Fund.
Speaking to the BBC's Andrew Marr, WTO director general Roberto Azevedo said: "I can't tell you exactly when, but it (the report) is going to come.
"The dispute's still ongoing, it's still under confidential procedures, and therefore I cannot comment at all on the subject.
"But that's one of the good things about the WTO. Very sensitive issues like that can be dealt with. There will be a ruling. Our members are going to respond to those rulings."
Asked about the severity of the Qatari allegations, Azevedo said: "Very serious. I think our agreement on intellectual property rights is very clear, that those are fundamental rights as far as the functioning of the global economy is concerned.
"These rules have been put in place not by accident. They have been put in place because they are to be observed, and I think our members recognise that, and exceptional situations will soon be dealt with."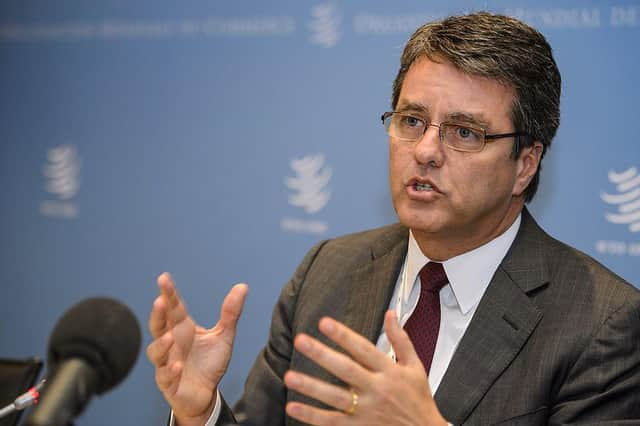 The Premier League started its owners' and directors' test in April, and there is growing impatience on Tyneside.