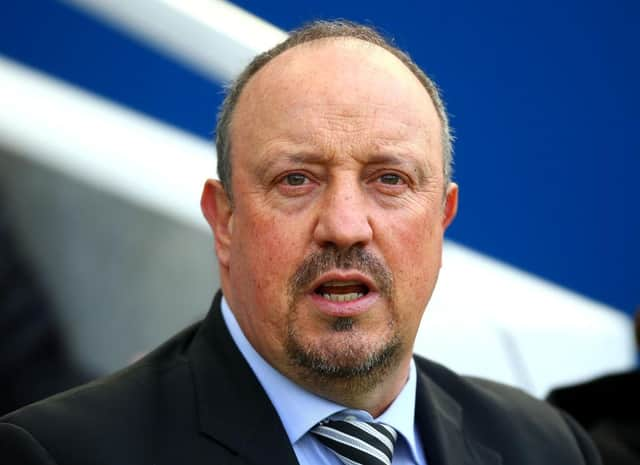 Rafa Benitez. (Photo by Jordan Mansfield/Getty Images)
Given his lingering popularity on Tyneside, the Spaniard's sudden availability led to some Newcastle fans calling for his return to the club on social media – especially given the scrutiny that under-fire manager Steve Bruce has come in for in recent weeks.
But Sky's latest update on Benitez's future would seem to pour cold water over any hopes of an unlikely reunion.
As per a report on Tuesday, the ex-Liverpool boss has received a number of offers from clubs both in England and abroad in recent weeks, with former club Napoli expressing an interest in taking him back to Serie A.
It is understood, however, that Benitez is eager to wait for the "perfect club" before making his return to the dugout.
That means that he is likely to reject approach from Celtic, should Neil Lennon be dismissed from his role in Glasgow – but it could also spell bad news for Newcastle.
Sky suggest that the Champions League winner has no interest in renewing his working relationship with Magpies chief Ashley.
In another disappointing twist for Toon fans, however, the report goes on to claim that Benitez has privately told friends and family that he would like his next project to be in the Premier League.