The Newcastle United player entering the 'hardest phase of his career'
Elliot Anderson's in the "hardest phase of his career", according to Eddie Howe.
And the 20-year-old impressed Howe at the City Ground, where Alexander Isak scored twice to move the club to within a point of fourth-placed Tottenham Hotspur.
"It's the hardest phase of his career, really. You can play well in youth football, and look an outstanding talent, but actually breaking through into the Premier League is incredibly difficult to do.
"We're a top team, and we have top players in his position. He's competing to try and make that breakthrough.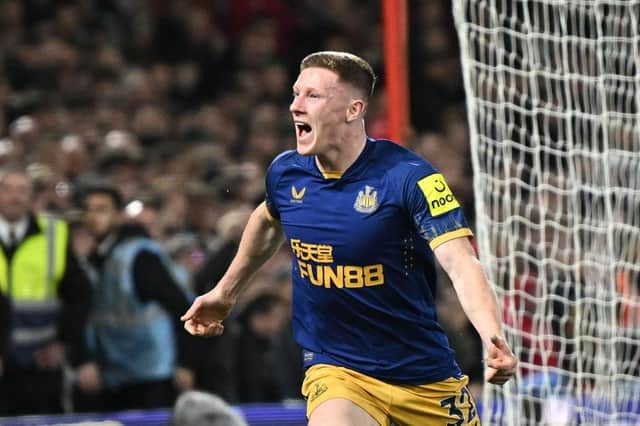 "This is the hardest part of his Newcastle career. Can he make that next step on a consistent basis? He certainly did himself no harm tonight."
Anderson scored with a far-post header, but the ball had struck Sean Longstaff – who had been offside when the move started – in the build up, and referee Paul Tierney disallowed the goal after a pitchside VAR check.
Howe said: "I'm not sure what happened there. I've got no idea, so I need to sit down, and sort of see what happened – and the thought process.
"I was surprised to see the referee go over to the VAR screen, and sort of make that decision, but it is what it is. I think the big thing is that the players responded really well, especially Elliot. It would have been easy for him to really curse that moment."
Howe took his non-international players to Dubai after the game for a training camp during the domestic break.
"Immediately, it'll be a little bit of rest after an intense period of games, then we'll get back to training and preparation for Manchester United (on April 2)," said Howe.