The player Newcastle United head coach Eddie Howe spoke to 'at length' after Carabao Cup win
A familiar face was back at James's Park for the club's Carabao Cup semi-final.
Wood, signed from Burnley just over a year ago, spent some time with Howe after the game.
"It was great to see Chris," said United's head coach. "I saw him at length after the game. He came into my office, which was a really nice moment to share with him, because I'd not seen him since he left.
"I spoke with him. I think he went into the changing rooms to see the players, and both him and Jonjo had a really good moment with the group. It just goes to show how popular they were, how integral they were to the squad and how much they are going to be missed by everybody."
"He spoke really well," Howe said after the match. "I was really pleased to see him speak in the way that he did, expressing his thanks to everybody in the room, and just looking back at his journey with the club.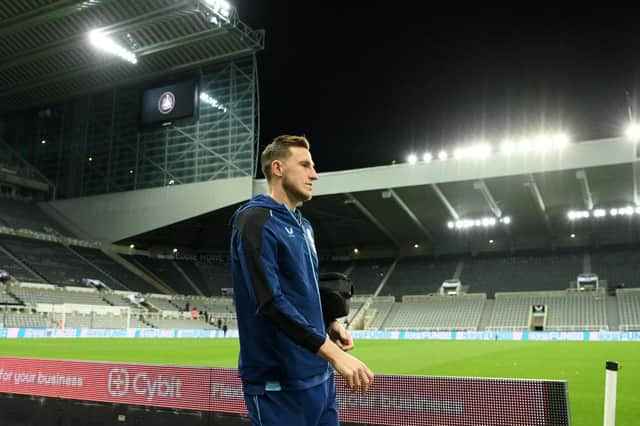 "He's been an incredible servant for the football club over many years, in dark times as well, for the club. He's always stood up and given his best for the club.
"I can't speak highly enough of him as a player and as a person, and we're devastated to lose him."