South Shields FC announce Kitlocker.com as club's new exclusive retail partner with Nike branded kit for 2021-22 campaign
South Shields FC have announced a new and exclusive retail partnership with Kitlocker.com.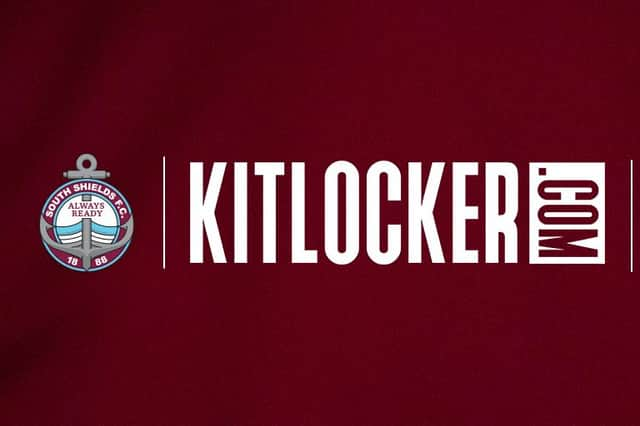 The deal will see the club wear Nike-branded kit from the 2021-22 season in the Northern Premier Premier Division
Kitlocker.com will become the club's exclusive online retail partner from June 1st, providing a full range of South Shields FC-branded Nike merchandise along with additional club ranges.
In a major step forward for the club's merchandise offering, Kitlocker.com will run the online store and ensure orders are dealt with in an effective and timely manner.
Further details – including the release of the club's kits for the 2021-22 season – will be revealed in the months ahead.
South Shields FC chief executive Lee Picton said: "We have taken feedback from a wide spectrum of supporters over recent months and one of the central themes which has emerged is a need to improve the experience of those using our online store.
"It was therefore a priority of ours to find a more user-friendly solution and after extensive discussions, it became clear that Kitlocker.com would be an excellent choice as our new supplier.
"We are delighted to link up with them and are confident that supporters will find our new online store easier to navigate, with deliveries arranged in a timely manner to again improve the user experience.
"Another major positive of this partnership is the fact the team will be wearing first-class Nike products next season, which will be available for our supporters to wear with pride too.
"We are excited to reveal our new kits and range of merchandise in the coming months and look forward to a fruitful and successful relationship with Kitlocker.com."
Kitlocker.com director Tom Ward said: "We are extremely excited about working with South Shields FC. We'll assist the growth of the club by providing world-class Nike products to both the team and fans.
"This will give the club invaluable commercial income while also providing industry-leading service to their supporters. We're all really excited for the 2021-22 season."
The partnership announcement comes as Shields prepare for the start of the 2021-22 campaign following the curtailment of the current season which has seen them not play a competitive match in over three months.