Bingo fun is back on South Tyneside – here's all you need to know about online bingo
This article is paid-for content and not the view of the Shields Gazette. You must be over 18 to play online bingo.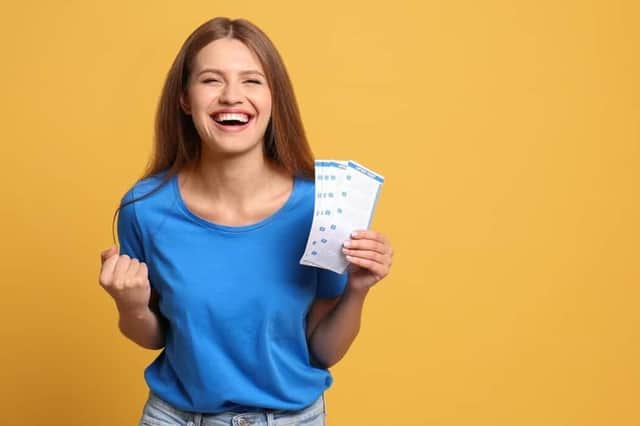 Remember when a night out at one of South Tyneside's many bingo halls was all the rage?
Or the hush that fell over the local social club when the bingo caller declared 'eyes down'?
Bingo is still a favourite for Tynesiders who love to log on, play a game or two and enjoy a laugh with friends.
Online bingo is huge and there are new sites appearing every few weeks, bursting with special offers, themes, fun games and ways to win.
With so many to choose from, surely there's a simple way to find the one for you?
Online bingo boffins wdwbingo.co.uk have analysed countless bingo sites for Tynesiders, checking out what makes each one different – from introductory perks to chatrooms, loyalty offers for regular players and even down to how well the software works with your phone – all to help players across South Tyneside find the sites that will suit them best.
So if you really want to be in canny fettle, check out the wdwbingo.co.uk team's ten top tips to a happy HOUSE!
1. Safety first: Beware - not all online sites offer the security that comes from being licensed by the UK Gambling Commission. The eagle eyes at wdwbingo.co.uk only endorse licensed sites – taking the risk out of finding your next favourite game.
2. Winning start: Some online bingo providers offer a welcome bonus to get things rolling, and wdwbingo.co.uk reveals the best offers that are on right now.
3. Shake it up: Look for an online site that offers a good variety of games, and themes to suit your personality – you might love fun cartoon style with lots of fast moving action, or prefer something a bit more classic. Switching around keeps the fun going and lets you take advantage of the latest offers.4. Chitter chatter: Playing bingo has always been a sociable game and it's nice to connect with other players and share the fun in vibrant chatrooms. Look for sites that offer chat options that fit your interests to make your bingo sesh even better.
5. Support system: A good online site has excellent customer service to smooth out any issues. Check the customer service reviews on wdwbingo.co.uk to see which comes out on top.
6. Looking good: We Tynesiders like to look good – and a great online site will be nice and easy to navigate, with clear instructions, well designed and no frustrating technical blips.7. Pay day: Different sites have different payment options – you need to know that your transactions are secure and they pay out without any confusing clauses. Again, the bingo boffins at wdwbingo.co.uk have looked into dozens of sites – even new ones arriving every week – just for you.
8. On the move: Online play means you can enter 'eyes down' mode any time – on the bus, at the coffee shop or on your lunch break. If you tend to play while on the move, look for tried and tested sites that work well on your mobile, and bear in mind some are designed only for laptops, PCs or iPads.9. Just rewards: Look for sites with good loyalty schemes and promotions to keep the fun going longer. Some might offer exclusive games, invitation only treasure hunts and free games. wdwbingo.co.uk sifts through the fine detail so you can see at a glance what's on offer.
10. Word up: Check out what others are saying. Look up player reviews and make your call on which online bingo site is best for Tynesiders.
Take the risk out of finding your next favourite online bingo site by heading to wdwbingo.co.uk to check out their recommendations for South Tyneside's bingo fans.
DISCLAIMER: All gambling sites and guides, including online bingo, are 18+ only. Gambling comes with high risks and should not be undertaken as a financial solution.
If you suffer from a gambling problem or suspect somebody you know does, call the National Gambling Helpline at 0808-8020-133 immediately. You may also visit these organisations for free gambling addiction resources: