Great North Run 2023: How to get a charity place for this year's race
Ballot entrants are starting to get notifications to say if they have been successful or not and there's another way into the half marathon if you have had bad news this week.
The Great North Run ballot closed on the morning of Monday, February 20 with tens of thousands of potential runners finding out if they were awarded a place in the 203 edition of the famous half marathon.
Social media has been full of runners sharing their confirmation posts to say they have a place, although a huge amount of people will be left disappointed in the ballot.
There is one other way for anyone still wanting a place in the run from Newcastle to South Shields though, and this is through a charity place.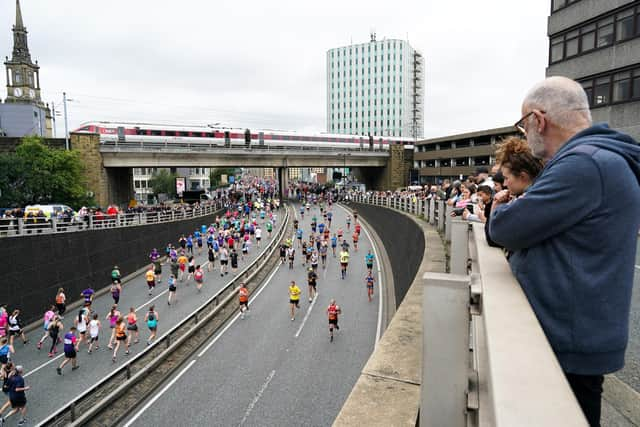 What is a Great North Run charity place?
Before the ballot opens every year, major charities across the UK are awarded places for runners to take through these organisations. Anyone who either was unsuccessful in the ballot or simply doesn't want to deal with the uncertainty of waiting for an email can enter through this route.
How can I get a Great North Run charity place?
Anyone wanting a Great North Run place through a charity needs to contact associated charities directly and ask for a place. Each charity usually has a donation threshold which needs to be met before race day. Some of the largest charities involved are listed on the Great Run website, although others may require some research to check they have places in the race.
When is the Great North Run?
The 2023 Great North Run will take place on Sunday, September 10.