Latest Shipyard Girls book unveiled at South Tyneside talk on World Book Day
The latest instalment in the hugely-successful Shipyard Girls series will be unveiled at a special talk on World Book Day.
Tuesday, 3rd March 2020, 4:00 pm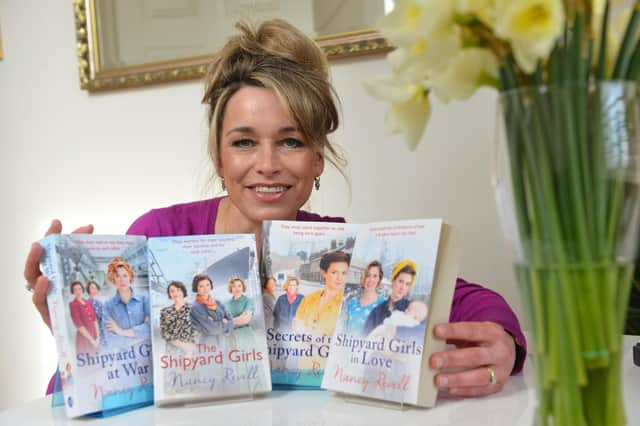 Amanda Revell Walton who writes as Nancy Revell with some of her Shipyard Girls series
Sunderland author Amanda Revell Walton, who writes as Nancy Revell, will host a talk at 6.30pm on Thursday, March 5 at The Word, South Shields, to mark World Book Day.
Amanda, who writes at her home in Roker, Sunderland, has made the Sunday Times Bestseller list with her previous novels which are inspired by the hundreds of Wearside women who took on the backbreaking work of the shipyards during the war.
To coincide with the talk, Forum Books have secured an exclusive pre-publication release of her new book, Triumph of the Shipyard Girls, which will be available for sale on the night ahead of its general release later this month.
Although Amanda's characters are fictional, the shipyards, streets and experiences they face are inspired by historical records and Sunderland Echo archives from the war years.
Amanda's work to shine a light on the real shipyard girls has also led to the commissioning of an artwork in their honour which will be situated at The Beam in Sunderland city centre, overlooking the old site of the shipyards. It's due to be unveiled later this year.
*Nancy Revell will be at The Word, South Shields on Thursday, March 5. Tickets are £2 and are available here.