Talk to delve into the minds of notorious serial killers such as Fred and Rose West and Ian Brady and Myra Hindley
A talk which delves deep into the psychology of some of the world's most notorious serial killers is coming to South Tyneside this spring.
1st Mar 2020, 8:00am
- 2 min read
Updated
2nd Mar 2020, 3:49pm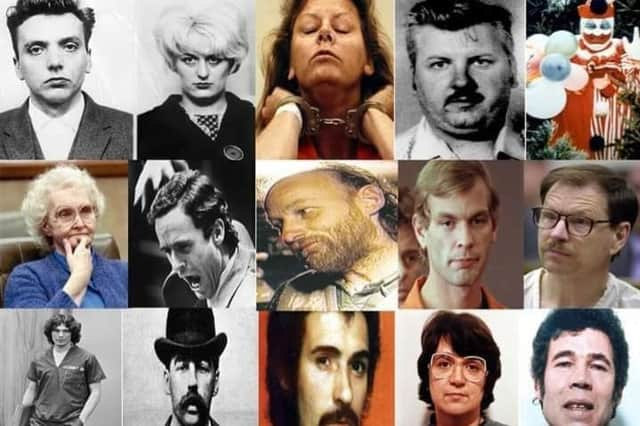 The Psychology of Serial Killers is heading to Hedworth Hall, South Shields on March 29 after selling out shows in Manchester, Newcastle and Middlesbrough.
Expert forensics lecturer Jennifer Rees will explore one of society's most troubling topics as she gives the audience a rare insight into the mind of a serial killer.
She will explore the different categories of serial killers, such as the differences between lust killers like the BTK (Bind, Torture, Kill) Killer and visionary killers such as David Berkowitz (Son of Sam).
Incorporating case studies and video clips, Jennifer will discuss the differences between male and female serial killers and debunk some common serial killer myths
She will also investigate the phenomenon of killer couples such as Fred and Rose West and The Moors Murderers, Ian Brady and Myra Hindley, exploring the Folie à deux syndrome known as 'shared psychosis'.
Jennifer will provide insight into why women fall in love with serial killers, sharing clinical knowledge about how they gain admirers, fan mail and even spouses in light of their atrocious crimes.
She will cover Hybristophilia and the astounding case of the Night Crawler's trial and share some surprising research on the prevalence of homicidal fantasies.
The audience will also have a chance to find out how victims are identified with a fascinating time-lapse video of facial reconstruction on the skull of a discovered body.
Psychology of Serial Killers promoter, John Leddon, said: "Almost all of the previous shows have sold out and the reviews have been great, everyone loves it.
"The topic is so current with everyone watching true crime documentaries on Netflix."
He added: "Jennifer is an expert in that field and she talks about a few killers who people will never have heard of.
"If you're interested in that subject I would definitely recommend coming along."
The Psychology of Serial Killers comes to Hedworth Hall on Sunday, March 29 at 7.30pm.
Tickets are £19 and available here