This is Mo Farah's tough competition for the 2019's Simplyhealth Great North Run
Mo Farah has been first to the finishing line at every Great North Run race since 2014 and he hopes to defend his title but he faces some tough competition.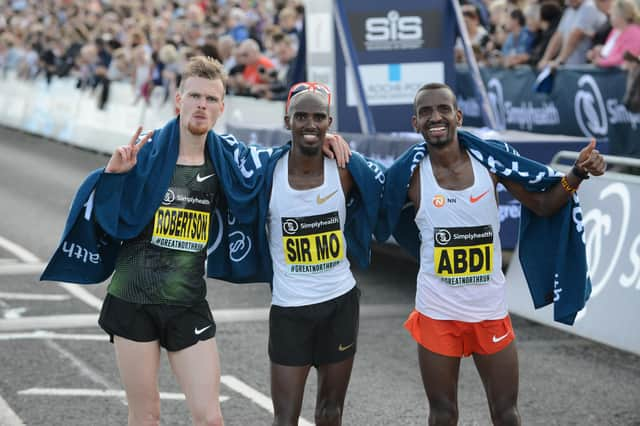 Sir Mo Farah, 37, is set to attempt to become the first athlete to win six Simplyhealth Great North Runs in a row on Sunday, September 8.
He is a 10-time World and Olympic champion and holds a British marathon record. Now, he is hoping to defend his title in the Great North Run between Newcastle and South Shields.
He will join competition in the form of Scottish distance runner Callum Hawkins who competed in the race four years ago finishing second to Farah.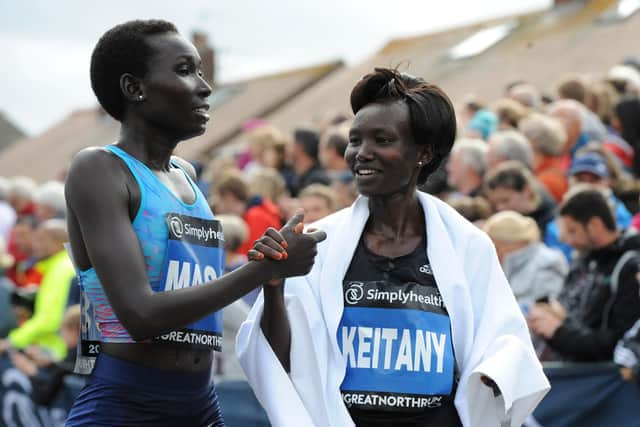 Ethiopian Tamarit Tola will also take on Farah with his PB of 59.37 in comparison to Farah's PB of 59.22.
Belgian athlete and Farah's training partner, Bashir Abdi, who finished third last year will take on the race again.
Daniel Studley, Nick McCormick, Mohamed Mohamed, Adam Clark and Alex Bampton are all set to be in contention.
In the women's race, Mary Keitany is hoping to reclaim her winning victory for her fourth Great North Run since 2014.
Brigid Kosgei finished second to Vivian Cheruiyot last year and she will returns to Tyneside to compete. She won the London Marathon in April and last year's Chicago Marathon.
Magdalene Masai last competed at the Great North Run in 2017 and finished fourth. She is expected to push Keitany and Kosgei to get to the finish line first.
Brits Charlotte Purdue and Steph Twell should count on the home support and will be challenged by Hayley Carruthers.
In the wheelchair races, David Weir and Martyna Snopek both hope to repeat their 2018 victories. Weir will be challenged by Simon Lawson and Johnboy Smith in the men's race, and Shelly Woods will take on Snopek in the women's race.
There is certainly set to be some tough competition at the Great North Run between the professionals and many will be joining the race to give it their best shot.