Business chiefs urge Government to improve health in North East as part of post-covid recovery
The North East England Chamber of Commerce has urged Government to put improved regional health at the heart of the recovery to level up the country.
24th Jun 2021, 4:00pm
- 2 min read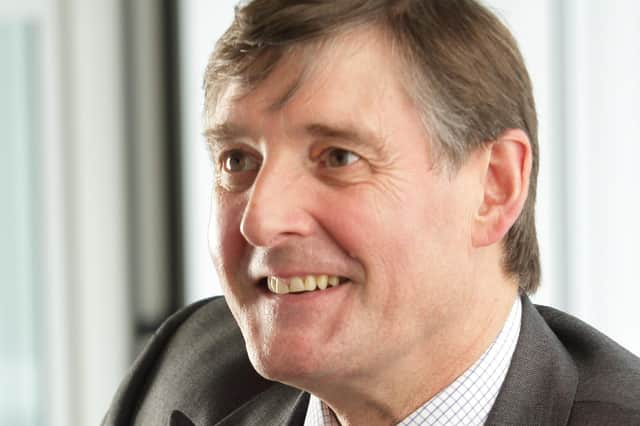 James Ramsbotham, chief executive of the North East England Chamber of Commerce
Writing to the Health Secretary, the Chamber highlighted how better health had the potential to increase economic productivity and reduce long term unemployment in the region.
James Ramsbotham, Chamber chief executive said: "We acknowledge there are deep structural issues within the North East which will not be easily solved. In our work, we are encouraging businesses to play their role in improving our regional health by looking at wellbeing strategies as part of new approaches to flexible working and agreeing hours with employees as part of a good work-life balance.
"Health is key to improving quality of life and productivity in our region.
"The pandemic has highlighted how poverty, housing and employment outcomes are all related to health. We need to see a focus on improving health as part of the Government's 'build back better' strategy."
In the letter, the Chamber highlighted how Ill health and economic inactivity are key problems for the North East. As of Q1 2020, the North East economic inactivity rate was 22.9%, 3.3% above of the national average. 28.4% of those are economically inactive due to long term sickness, compared to a national average of 24.6%.
It stated Government also needs to work with local authorities to develop, pilot and scale-up interventions to improve public health which are proven to be effective in the region.
The Chamber also urges more focus on waiting times for mental health support. If people are unable to access NHS treatment this can lead to increased time off work. Businesses in the North East need to be able to ensure that they can refer their employees to the right support.
Improving levels of wellbeing and health within the UK needs to be a key part of our recovery and the 'build back better' strategy. They are an important way of measuring progress on the levelling up agenda. Health overlaps with a range of areas, including access to quality housing, poverty, education, quality of work and jobs in the North East. Improvement will go a long way in reducing the productivity gap in the UK.