Dicksons helps feed German cycling club heading from Wuppertal to South Shields
Riders were kept well fed
Published 14th Jul 2023, 11:01 BST

- 2 min read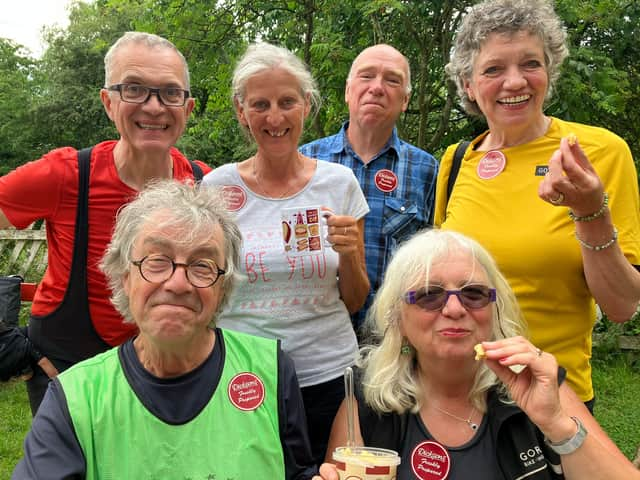 A family firm went the extra mile to ensure German cyclists were well fuelled on their latest visit to the North East.
Members of the Grüne Weg Cycling Club from Wuppertal are celebrating their 25th anniversary by visiting all their European twin towns – including South Shields – as part of a Friendship First tour.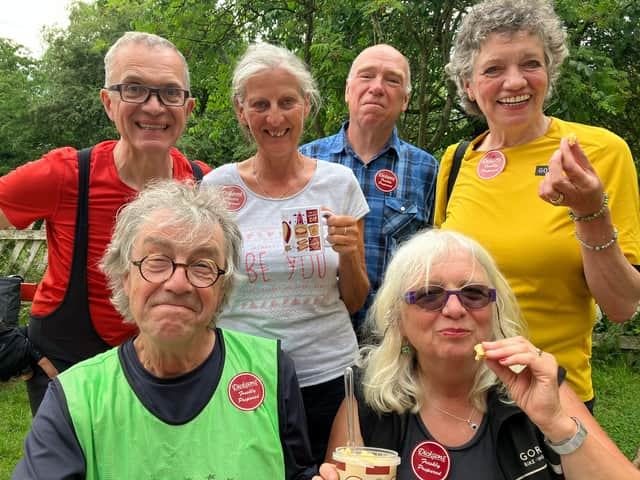 South Tyneside has had links to Wuppertal since the end of the Second World War where youngsters were encouraged to join exchange programmes to promote better understanding between the two countries.
One of the most popular connections is through the Green Route (Grüne Weg), which sees cyclists travelling more than 600 miles between the two countries.
However, bosses at South Shields-based Dicksons, the region's largest family-owned food manufacturer and retailer, made sure the latest 24 visitors to the borough were well fed.
Michael Dickson, managing director, said he felt compelled to show hospitality to the cyclists, due to his family's personal links with Germany.
Michael said: "The Kuch's were German pork butchers from Württemberg in southern Germany, one of whom was my maternal grandfather.
"I'm sure my late mother would have been disappointed if we hadn't offered her fellow Germans some support on their long cycle.
"We hope they enjoyed all of the Dicksons' treats we provided."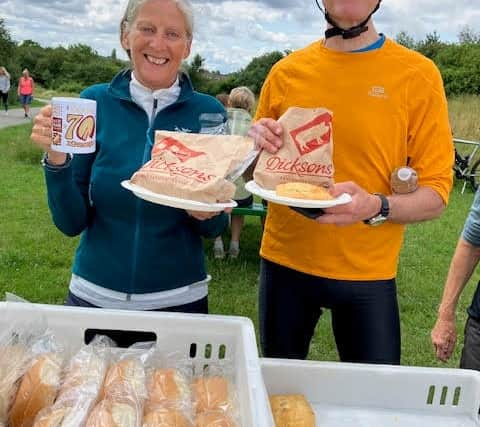 Last month the Wuppertal cyclists made their way across Germany and Holland to Rotterdam. They then crossed the North Sea to Hull where they were met by several South Tyneside biking friends who took turns in accompanying them north.
Maria Frazer, a member of the friendship group, from Bamburgh Avenue, was tasked with delivering the goodies - which included sandwiches, cakes and merchandise - from Dicksons, on the last leg of the journey from Durham to the seaside town.
She said: "Cycling long distances is hungry work so good, nutritious food is essential.
"The German pedallers really enjoyed sampling the delights of Dicksons' products and were introduced to that delicious regional speciality of 'Geordie Humous', or it's other name of pease pudding."
She added: "Their verdict was it's 'lecker', that's German for delicious."