Latest lash trends: learn how to apply these new lashes and give your beauty business a boost
This latest eye-lash treatment is taking the North East by storm – and is so popular that other salons are rushing to train to learn the new treatment.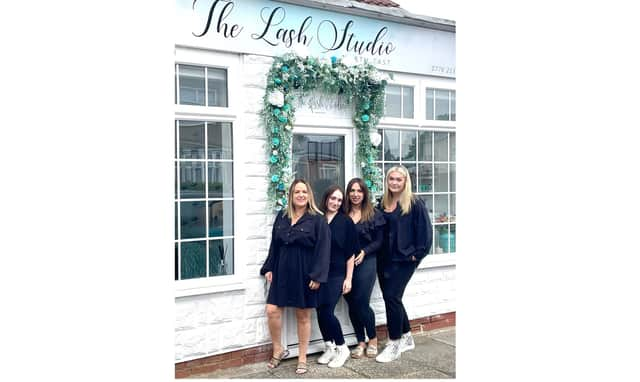 Experienced educator and lash technician of 15 years, Claire Crowell, and daughter and lash technician Charlotte, have had a whirlwind few months.
Having noticed a trend for do-it-yourself lashes online, she decided to offer the treatment herself in her salon – the Lash Studio, in Jarrow. Having become the first in the UK to offer this quick and easy lash treatment in a salon setting, Claire has now started training other beauticians and lash technicians in the area and is set to expand that teaching to the North East and beyond.
"I can't believe the demand for the treatment and how popular it's become," says Claire, who runs the busy salon at Wood Terrace with her daughters Charlotte and Nicole, and beautician Elle.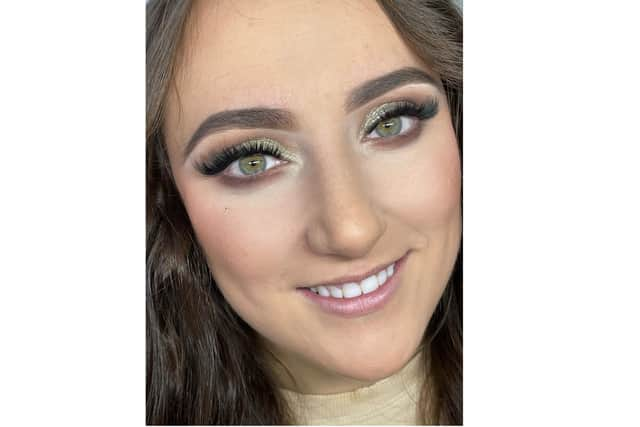 Although there are other similar lashes on the market – they are for applying yourself at home. The beauty of having them done in a salon is that you get a professional look but it takes a fraction of the time of lash extensions and other treatments. It's affordable and you can go for something subtle to enhance your natural lashes, right through to a big dramatic statement lash. The choice is yours and you could try a different look each time!
Get the skills for this latest lash craze
"I knew there was a gap in the market, but I'd no idea it would be so popular. We're doing over 100 of these a week at least," she says. And because the salon also offers in-salon and online training, she knew others would want to come on board and learn how to do it.
Claire adds: "Now I'm ready to spread the learning wider across the North East and even nationwide."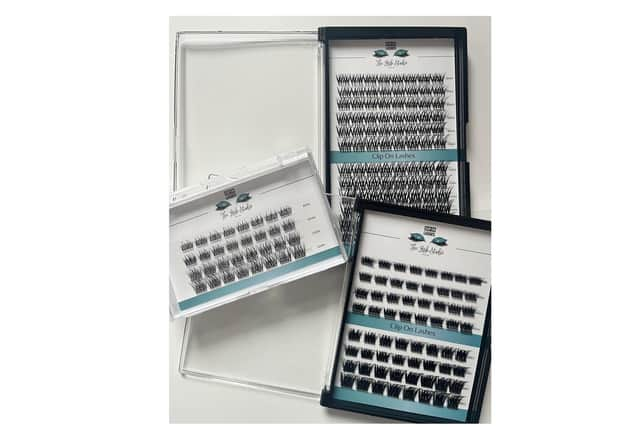 And, despite having trained beauticians at many salons in the area there is still plenty of custom for the salon, which she says has never been busier.
"I didn't realise there were so many women out there who wanted thicker or longer lashes, but didn't want to commit to some of the lash extension treatments and this is ideal for them."
The training takes half a day and, Claire says, is so easy to pick up – not nearly as tricky as lash extensions and similar longer-lasting techniques. It costs £125 but includes the lash kit which has a treatment value of £350.
The £10, ten minute treatment that lasts 10 days
Getting clip-on lashes is straight-forward. It takes 10 minutes, costs £10 and the lashes will last 10 days.
Claire and Charlotte have been designing the range of lashes, accessories and equipment and have invested time and money in having them manufactured, devising and writing the course; they have also been getting the course and treatment officially accredited.
"We use a specially designed mascara bonder and the sets of lashes 'clip' onto the tackiness of the solution," she explained. "I always wanted to have my own lash brand but I thought it would be for lash extensions and not these."
You can go long and dramatic, romantic and wispy or shorter and more natural. There is a choice of six beautiful lash styles which will all add volume and length.
Luscious lashes have never been so easy – or so affordable. You can even buy a home kit to do your own – and, as they are reusable several times if properly cared for, it's a great way to have the perfect lash look for any occasion.
Not resting on their laurels, Claire and Charlotte have just launched a new set of products especially for summer festivals – expect bright colours and luminous lashes available as a clip-on enhancement.
Now's the perfect time to join in with the salon's success and get the training. Once trained you could be offering these lash treatments in your own salon, offering clip-on lashes as part of a mobile at-home treatment business, or simply learning the proper techniques to give a professional lash look to friends and family. All salons already trained in this treatment can be found on the website through Certified Salon Finder, which lists all approved providers.
"People come back week after week," Claire says. "They love it because it's so quick and cheap. But others are just coming for lashes for holidays or special occasions."
To book for one of the in-salon or online courses, or find out more about the lash treatment and products available visit the website here and click on training academy.