New development boss appointed at booming Boldon firm
A booming services firm in South Tyneside is aiming for even more success with the appointment of a business development manager.
12th May 2021, 4:38pm
- 1 min read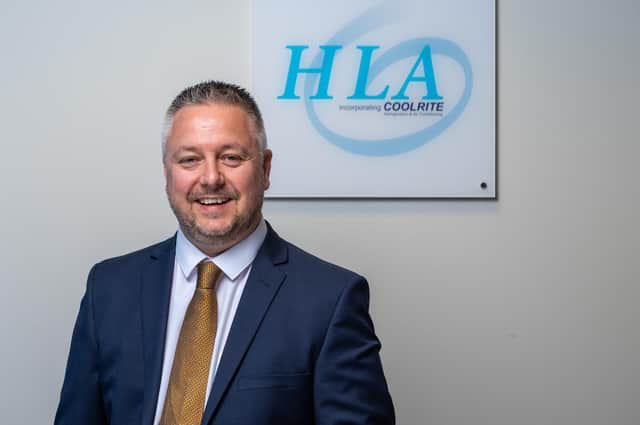 Matt Chojnacki-Wood
Matt Chojnacki-Wood has taken on the role at Boldon-based HLA Services and follows a successful start to 2021 for the firm which recently secured NHS
contracts worth over £1m and expects turnover to reach pre-covid levels of £12.5million this year.
HLA employs over 100 people and has satellite offices in Teesside, Cumbria and North Yorkshire – and is one of the North East's leading mechanical, air conditioning, climate change and temperature control specialists.
In his new role, Matt will look to replicate the success HLA Services has had across Tyneside and Northumberland with a focus on Teesside and North Yorkshire.
The firm is run by Neil Henry and Paul Smith.
Mr Smith, said: "As we continue to develop the team, Neil and I want to make sure that whoever joins fits in with our ambitions, growth plans and, most importantly, our values.
"Matt has a wealth of experience under his belt and will complement, Steve Grehan, business development manager for Tyneside, bringing a fresh approach and valuable skills to hasten our growth.
"Greener technology is key. We want to minimise carbon use and provide customers with an option, for example, offering air source heat pumps as an alternative to a gas boiler.
"As well as having electric charging points at our locations, we now offer this as part of our service to customers and where required, we will also be available to install electric charging points for them."