Review of Les Misérables as it brings Sunderland Empire audiences to their feet
There were no empty seats at the Gala evening for Les Misérables at Sunderland Empire, but you could hear plenty of people singing on the way home as the high drama of Victor Hugo's epic novel made its Wearside debut.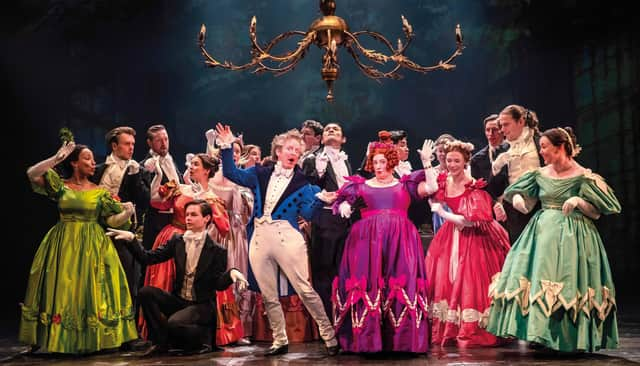 As musicals go, this is a masterclass in those soaring musicals of the '80s – think big sets, big costumes and even bigger songs. They certainly don't make them like this anymore.
It's a huge scale required to do justice to this monumental Cameron Mackintosh adaptation which thrusts you into the anguish and turmoil of early 19th century France as it fights for its emancipation.
It's a real tour-de-force of emotion, which takes you through the whole gamut of human nature, from great kindness to great vice.
I've seen the musical at its home in London and this production is as close as you'll get to the West End without leaving Wearside.
There's more characters than most in this musical masterpiece – the good, the bad and the ugly – but at its core is Jean Valjean, played on press night by understudy Will Barratt, who's persecuted for stealing a loaf of bread, spending 19 years on the chain gang.
Breaking parole, he's relentlessly pursued by arch enemy Javert, played with a real, commanding presence by Nic Greenshields, as the musical takes us through decades of time.
Along the way, we meet the most tragic character of them all, the forlorn Fantine, (Lauren Drew) who sells her body and her hair to raise money for her daughter Cosette.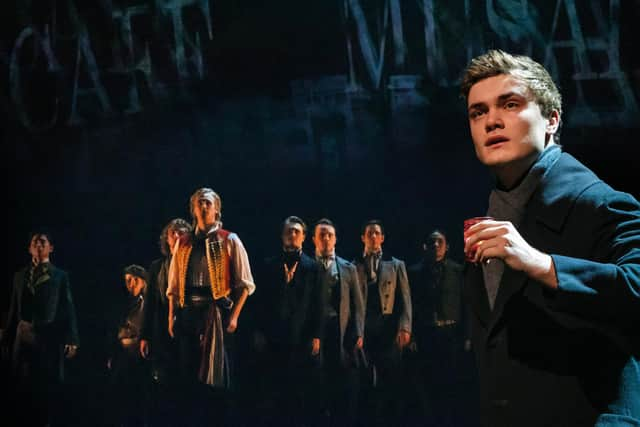 Your heart can't help but go out to Fantine, who elicits real empathy from the audience, especially during the iconic I Dreamed A Dream, surely one of the most powerful of all musical theatre tracks.
From great tragedy, there's also great comedy thanks to the gloriously odious Thénardiers with whom Cosette lodges after her mother's death.
The introductory song at their inn, Master Of The House, is one of my favourites, a real rousing tankard-clinking number which is infectiously toe-tapping.
The pair, played by Helen Walsh and Ian Hughes, creep through the musical preying on the poor and stealing from the rich, but they're also a hoot to watch which brings welcome peals of laughter amidst all the harrowing sorrow.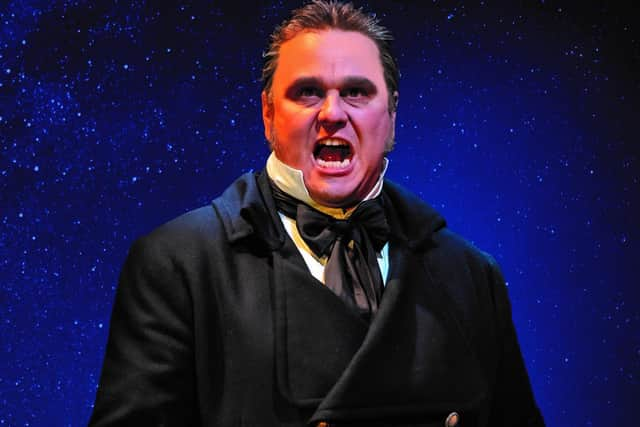 Buying Cosette from the hideous inn owners, Valjean forges a new life in a caring avuncular role to Fantine's daughter and the action moves to the back drop of a turbulent Paris in the post-Revolution uprisings.
It's here the musical really rises head and shoulders above the rest with its powerful barricade scenes in which you can almost feel the whoosh of bullets past your head and the famous Do You Hear the People Sing proving a real foot stomper that has you rooting for the underdogs.
Amidst the chaos of rebellion, we meet loveable cheeky chappy Gavroche, played by local actor Lucas Melrose-Steel, and it's great to hear his distinctive Geordie tones as the Artful Dodger of the barricades.
One of the stand out performances for me was fellow barricades dweller Eponine, played with gusto and power by Siobhan O'Driscoll, and her solo of On My Own was a real spine tingler.
Nic Greenshields too puts in a show-stopping performance as Javert, his booming voice and presence really capturing your attention, especially in Stars and Soliloquy.
Barratt's haunting Bring Him Home also had me dabbing at my eyes in this devastatingly-dramatic three hour show.
If you're heading along to the Empire for Les Mis's three-week run, you best brace yourself for goosebumps.
:: Les Misérables is at Sunderland Empire from Tuesday until Saturday 19 November 2022. Tickets are available from the Ticket Centre on 0844 871 7615* or online at www.ATGtickets.com/sunderland