South Shields seafront hotel Little Haven secures new ownership
The new buyer wishes to remain anonymous, but assures customers that only minor changes will be made.
Published 15th Mar 2023, 13:18 BST

- 2 min read
Updated 15th Mar 2023, 13:18 BST
The popular South Shields seafront hotel Little Haven is now under new ownership, as reported by specialist business property adviser, Christie & Co.
The 62-room Little Haven Hotel overlooks South Shields Beach and the River Tyne, making its coastal destination a popular location for weddings and other special occasions.
Little Haven Hotel also has a conservatory-style restaurant, which is often used to host special events.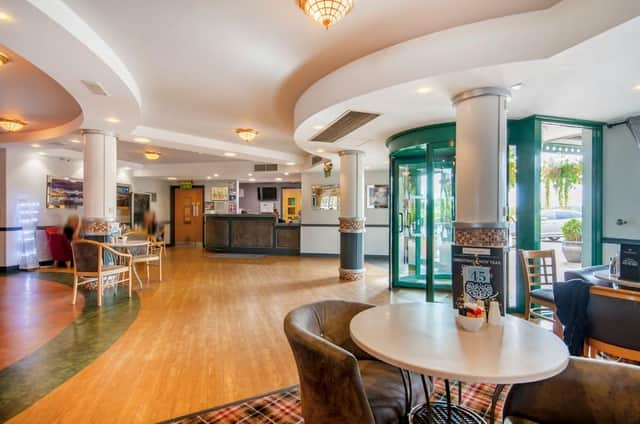 The hotel was originally built in 1997, under supervision of the current seller Heather Hollingswood and her late husband Adrian. Heather and Adrian designed the hotel with the vision of making the most of its stunning location.
Heather said: "We are selling the hotel with a heavy heart but the time has come to retire. Adrian and I built the hotel from the ground up and I am very grateful that after he passed away in 2012, I was able to continue growing the business and building the reputation which has made the hotel the success it is today, thanks to the support of my sister-in-law, Paula Taylor, who is my company secretary, along with some amazing people who have worked with me and for me. We have enjoyed many wonderful years at the hotel and we are going to miss everyone so much."
Heather continued: "Once we made the decision to sell, we engaged our long-time adviser and selling agent, Mark Worley at Christie & Co to guide us through the sale process and to find us a buyer with a minimum amount of fuss and disruption. This he did with aplomb and also introduced us to an excellent solicitor called Gordon Brown from Clarke Mairs in Newcastle, who expertly handled the legal side for us. It is a wrench for us to leave but we know that the new owner's intentions are to continue to run the hotel in exactly the same way and to the same exacting standards, and we wish him all the best for the future."
Mark Worley, North East based Hotel Director at Christie & Co said: "I have known Heather and Paula for many years, having regularly met to update them on the market and a potential exit strategy. When the time came for them to sell, I already had a good knowledge of the hotel and its level of trade.
"I also knew that it would be popular given the hotel's size, its ideal location and level of profitability with many income streams. The sale demonstrates the ongoing demand for large profitable hotels, in sought-after locations, and with good profits that appeal to investors and buyers."
The new owner of Little Haven Hotel wishes to be kept anonymous, but has reassured customers that the hotel will follow the same successful business model it has had for the last 25 years.