South Tyneside is spot on for logistic firm's new depot
A global logistics firm has opened a new state-of-the-art depot in Hebburn as part of its plans to grow by investing in 'jobs for local people'.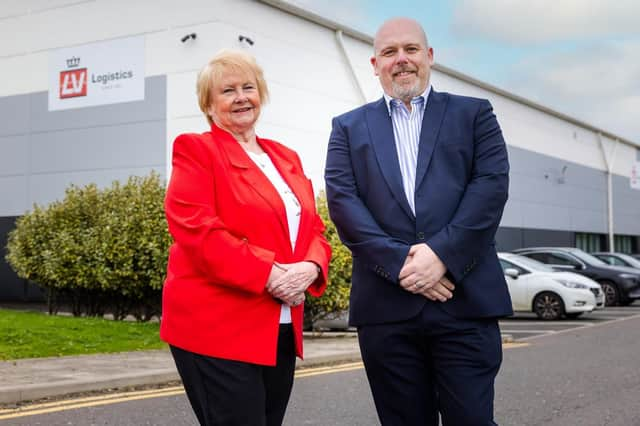 LV Logistics has opened a new 16,000sq ft warehousing and distribution hub at Infinity Park, on the town's Monkton Business Park – creating six new jobs and helping the firm achieve its ambitious growth plans.
Since opening it's Newcastle branch 20 years ago, the firm has provided a range of logistics services in the region – including road transport, warehousing and road, sea and air freight.
The new Hebburn base aims to provide the company with the space and vehicles to launch its own dedicated transport service, which company chiefs believe will be key to expanding.
Phil Hood, branch manager at LV Newcastle, said: "We have received enquiries from an increasing number of clients about the warehousing and transport of goods, so the opening of this new hub was a natural next step for us.
"Its location places us around three miles from the Port of Tyne, five minutes from the A1 and 30 mins from Newcastle International Airport."
"This investment will significantly increase both our handling and warehousing capabilities."
He added: "This new hub is creating more jobs for local people and by expanding the services we can offer to clients to include warehousing and transport, which will futureproof our operation for years to come."
The firm has signed a 10-year lease on the unit, which will become its second premises in South Tyneside alongside its LV Valenbeck business in Jarrow.
Cllr Margaret Meling, lead member for economic growth and transport at South Tyneside Council, said: "LV Newcastle has been a fantastic success story for the North East over the past 20 years, so we are thrilled that it has committed its long-term future to South Tyneside.
"As a borough, we have fantastic transport links to road, rail, sea and air, making us a great location for the logistics and warehousing industries to grow their operations and LV is a great example of that.
"We wish them all the best for the future."