Vaccine passports for pubs branded 'stupid idea' as South Tyneside landlords voice concerns
Pub bosses in South Tyneside have hit out at the suggestion customers may have to require proof of vaccination before entering licensed premises, with one landlord calling it "a stupid idea".
25th Mar 2021, 4:13pm
- 3 min read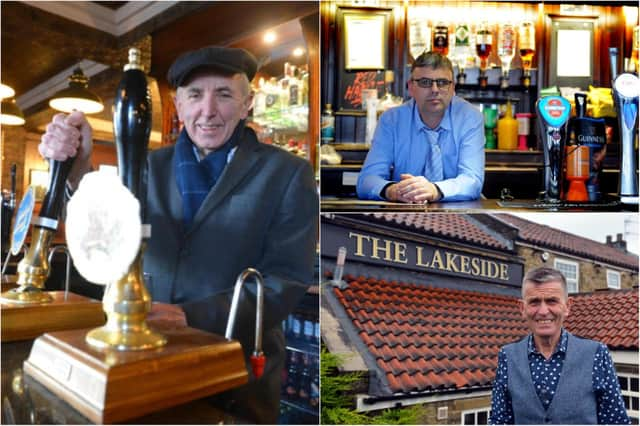 The Government is reviewing the possibility of introducing a document providing proof a person has either been vaccinated or tested negative.
On March 25 he clarified it may not be possible to implement coronavirus health certificates until everyone has been offered a vaccine, and insisted no decision had yet been made.
But the issue has troubled pub bosses in South Tyneside, with some fearing it would make their lives even more difficult as they prepare to reopen under the Government's roadmap.
"I think it would be a stupid idea that would only make things more difficult for pubs," said Lee Hughes, landlord at the Red Hackle on Jarrow's Scotch Estate.
"Personally I think it would be a disgrace and Boris is clutching at straws. I saw it last night and just thought, why?"
Carl Mowatt, manager of the Lakeside Inn off Leam Lane, was also worried about such a scheme
"I think it would be a blow to pubs, I was quite shocked to see it," he said.
"Hopefully it doesn't stop us making any plans or jeopardise families coming in together."
Jess McConnell, of the Albion Gin & Ale House in Jarrow, said even if such a scheme was optional, it should not be left to pubs to decide.
"Publicans shouldn't have to make the choice," he said.
"It would be totally unfair if you can go into shops without a vaccine but not a pub, and it's unfair to put that decision on landlords.
"You'll be having arguments on the door every ten minutes and it would be chaos. We already have enough rules to enforce."
The British Beer and Pub Association has also hit out at the suggestion.
A spokesperson said: "Our sector has already gone to extraordinary lengths to prepare for reopening and we do not believe a requirement for pubs to check whether someone has had the vaccine would be appropriate or necessary.
We will continue to work closely with the Government in developing guidelines for a safe and sustainable reopening in April and May."
The Prime Minister said there will be an update on the review into the possible use of certificates on either April 5 or 12.
He added that "whatever happens" the April 12 reopening of pub gardens will be unaffected.
Mr Johnson said "I do think there is going to be a role for certification", though it is possible this will be limited to foreign travel.
"There are three basic components. There's the vaccine, there's your immunity you might have had after you've had Covid and there's testing – they are three things that could work together," Mr Johnson told broadcasters during a visit to a nursery in Greenford.
Support your Gazette and become a subscriber today. Enjoy unlimited access to local news, the latest football stories and new puzzles every day. With a digital subscription, you can see fewer ads, enjoy faster load times, and get access to exclusive newsletters and content. Click here to subscribe.