Here's how to claim free school meal vouchers and who is eligible during third national lockdown
School pupils in the North East and the rest of England can continue to get free school meals to help families during the third lockdown.
On Monday, January 4, Boris Johnson confirmed all schools will close until at least the February half term as all but vulnerable and key worker's children were told they must be taught remotely. Nurseries are allowed to remain open.
In his televised address, the Prime Minister said: "We will provide extra support to ensure that pupils entitled to free school meals will continue to receive them while schools are closed, and we'll distribute more devices to support remote education."
Specific plans have not been finalised but it is likely receiving free school meals and vouchers will work in a similar way to the first lockdown.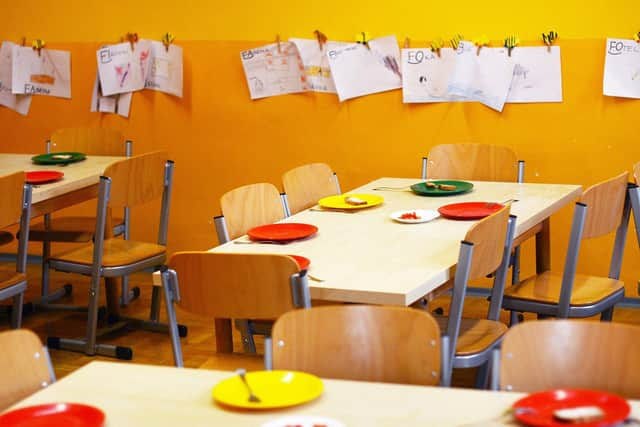 Back in March 2020, school catering teams and providers could prepare meals into food parcels to be delivered, or picked up by other family members.
Where this wasn't possible schools could issue supermarket and shop vouchers worth £15 a week by either by post or email.
Who is eligible for free school meals?
Your child may be able to get free school meals if you get any of the following:
*Income-based Jobseeker's Allowance
*Income-related Employment and Support Allowance
*Support under Part VI of the Immigration and Asylum Act 1999
*The guaranteed element of Pension Credit
*Child Tax Credit (provided you're not also entitled to Working Tax Credit and have an annual gross income of no more than £16,190)
*Working Tax Credit run-on - paid for 4 weeks after you stop qualifying for Working Tax Credit
*Universal Credit - if you apply on or after 1 April 2018 your household income must be less than £7,400 a year (after tax and not including any benefits you get)
In England, children in reception, Year 1 and Year 2 will be able to get free school meals if they're in a government-funded school.
Can families apply online?
Families can apply for vouchers through their child's school or through their local authorities website.
If your child is eligible for free school meals, they'll remain eligible until they finish the phase of schooling (primary or secondary) they're in on 31 March 2022.
The dramatic events of 2020 are having a major impact on many of our local valued advertisers and consequently the advertising that we receive. We are now more reliant than ever on you helping us to provide you with news by buying a copy of our newspaper. If you can, please do pick up a copy when you are at the shops. Thank you for your support.