Nursery kids 'graduate' on a high note
Youngsters at a South Tyneside nursery put on a real show when they 'graduated'.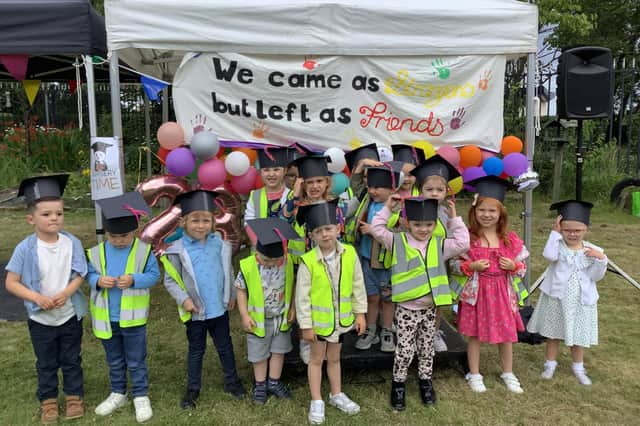 Nurserytime, in Beach Road, South Shields, hosted their summer leavers celebration and graduation ceremony – with South Tyneside Mayor, Cllr John McCabe in the audience.
Another special guest was Nathan Kew, of South Shields Football Club Foundation, who has worked closely with the children over the course of the year,
Nurserytime South Shields manager Helen Coulson, said: "The children had worked very hard practising their songs, alongside their music teacher, 'Tom the Music Man'.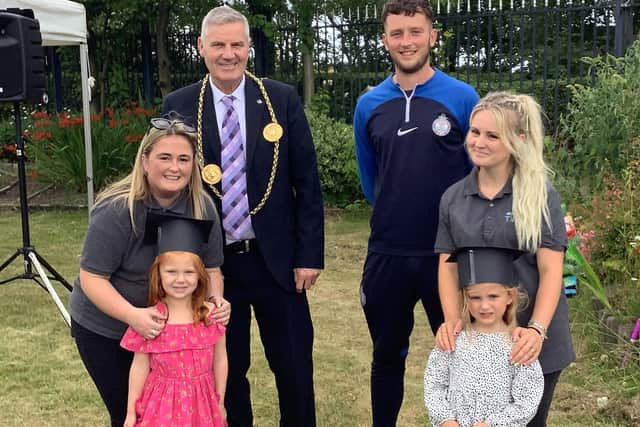 "The children wore their graduation caps especially for the gathering and they really did entertain their audience."
She added: "The event allowed everyone to take some time to reflect upon their time together as they had watched the children grow and develop.
"It was such an emotive occasion for our children, families and practitioners alike.
"Nurserytime would like to say a huge thank you to all of the families involved.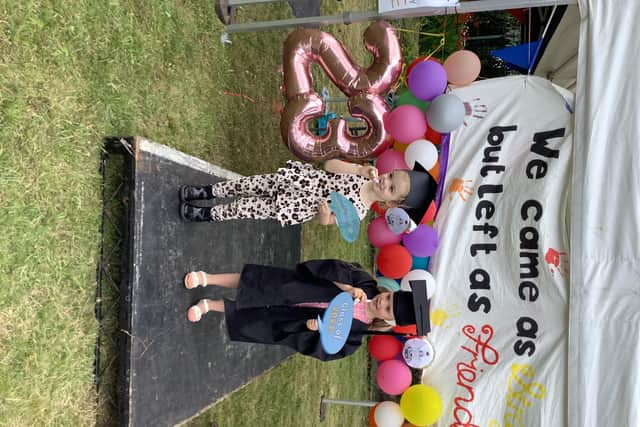 "We would also say a special thank you to Cllr McCabe for finding time in his busy schedule to join us and Nathan for his work with the children over the last year."
The nursery has a policy of getting its children involved in activities which give them an insight into how the local community works and promotes a health lifestyle.
Visitors to the nursery this year includes Northumbria Police, Tyne and Wear Fire and Rescue Service and South Shields Volunteer Lifeguard Club.
Healthy living activities include beach yoga sessions and a visit by experts from a local dental practice.