Nursery youngsters learn Remembrance Day lessons
Youngsters at a South Tyneside nursery were given a lesson in history as they got involved in the recent Remembrance Day events.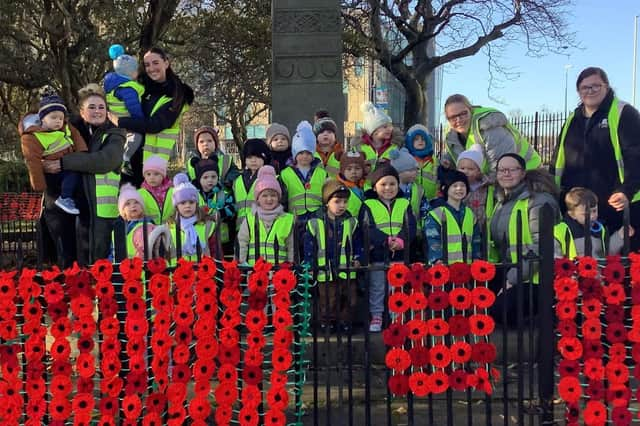 Children at Nurserytime, in Beach Road, South Shields, marked the day with a visit to the town's war memorial in Westoe – leaving their own handcrafted wreaths.
This followed a visit from Lauraine Gibson, a representative of the South Shields branch of the Royal British Legion, to the nursery who explained to them the significance of the annual event.
Nursery manager, Helen Coulson, said the events and activities were organised to make sure children at the nursery understood the meaning of the events taking place all over the weekend.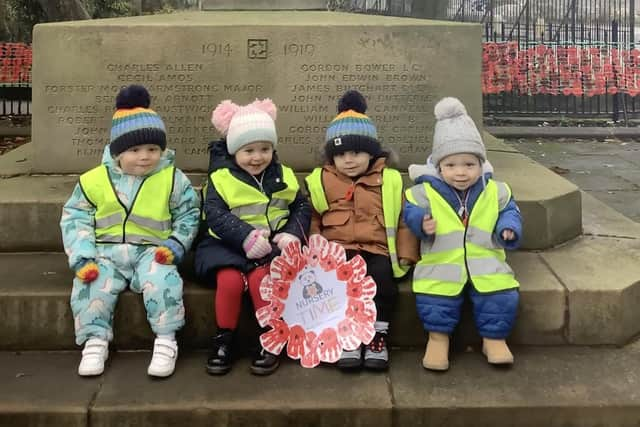 She said: "We felt it was very important that the children understood the significance of the Remembrance Day events taking place over the weekend and were delighted to have Lauraine come to the nursery and talk to them.
"She provided an excellent learning experience for our children to really reinforce the meaning of the occasion."
She added: "It is these tangible, real life experiences which really solidify what the youngsters learn at at nursery."
The youngsters made their own poppy wreaths and placed them at the war memorial in memory of those who lost their lives in conflict on behalf of the country.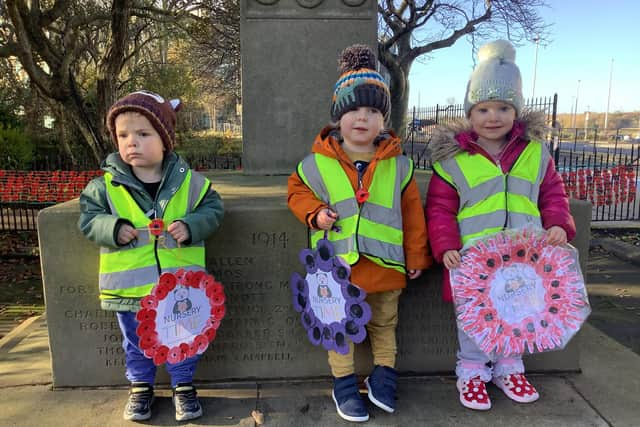 The nursery also held a two-minute silence.
Helen added: "It was a very moving experience. All of our little ones understood what it was about and were very respectful of the occasion.
"We are very proud of each and every one of them.