Sacked South Tyneside headteacher deemed 'risk to children' fights dismissal at employment tribunal
A long-serving headteacher was sacked for gross misconduct after a lengthy investigation concluded that he posed "a risk to children".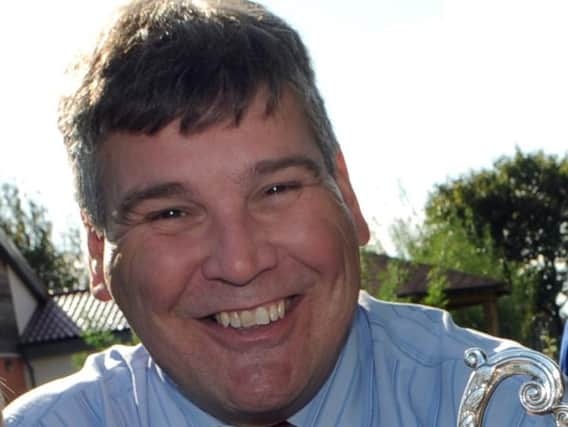 Stewart Reader – who is contesting his dismissal at an employment tribunal – was also described as having a "bullying and intimidating style" with "staff fearful of challenging him in case of repercussion".
Mr Reader was initially suspended in January 2018 as head of Dunn Street Primary School, in Jarrow, after concerns were raised to the Local Authority Designated Officer (LADO) for safeguarding.
The Newcastle tribunal was told that he was eventually dismissed by South Tyneside Council in December 2018 after eight allegations were found proven against him.
Yet he was reinstated on appeal a month later after only three of the same claims were upheld.
The council, however, decided that the three proven allegations – covering safeguarding issues and his supposed behaviour towards children – were still grounds to sack him again in March of last year.
Beverley Scanlon, the head of the authority's learning and early help department, said in a witness statement: "I considered that the allegations which were upheld amounted to gross misconduct.
"In addition, I felt unable to return Mr Reader to a teaching job in circumstances where safeguarding specialists, those involved in the LADO process, concluded that he represented a risk to children."
Full details of Mr Reader's alleged behaviour towards children cannot be disclosed so that their identities are protected.
Referring to a meeting during the initial investigation, Ms Scanlon said in her statement: "Whilst all present at the meeting were of the view that Mr Reader had not intended to cause any children any distress or harm, they all concluded that Mr Reader represented a risk of harm to children, namely emotional harm arising out of his behaviour towards them."
Richard Stubbs representing Mr Reader, said Ms Scanlon had acted as judge, jury and executioner in the disciplinary process and that the council was in breach of its own procedures in overruling the appeal.
Mr Stubbs asked her: "If the council had complied with its own policy, you could not have done what you did, could you?"
She replied "no" before later adding: "I did not unilaterally overrule it. It was down to discussions with other officers at the council."
Ms Scanlon's statement earlier told of "reports of staff being fearful of challenging Mr Reader in case there were repercussions".
It added: "He was described as having a bullying and intimidating style.
"Taking all these matters into account, I felt that in order to ensure that staff felt able to provide honest accounts of what they were experiencing, Mr Reader needed to be away from the school."
Mr Reader, who was head at the school for 17 years, has still to give evidence at the tribunal.
While in charge, the school was graded by education watchdog Ofsted in October 2011 as "good", the second highest of four categories, with inspectors commenting that "the highly experienced and well-respected headteacher is strongly committed to driving improvement".
A shorter inspection in 2017 concluded that "the school continues to be good".
The tribunal continues until at least Thursday.