Schools urged to take up period poverty offer
Only around half of schools in South Tyneside are taking advantage of a Government scheme to provide free period products, new figures reveal.
Published 4th May 2021, 10:57 BST

- 2 min read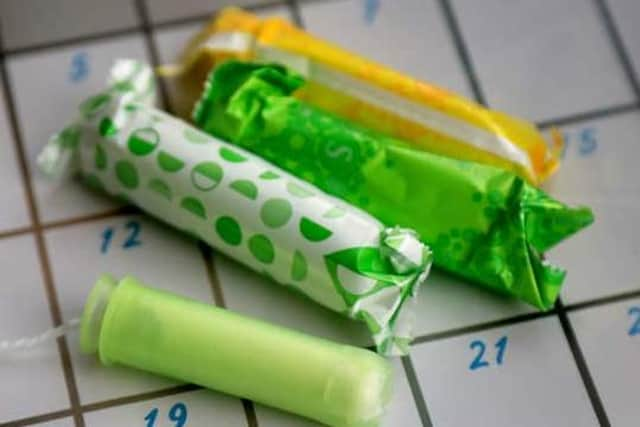 The Red Box Project – which campaigned for the scheme to be introduced after one in 10 young people were found to be experiencing period poverty – said all schools should be taking part in the project but Department for Education data shows that only 31 of the 58 schools in South Tyneside ordered free period products for their pupils last year – at a cost of £6,855.
Schools can order the products online, they are delivered free of charge and available to all pupils - including those who have forgotten their own or cannot afford them.
A spokeswoman for South Tyneside Council said: "Over the last two years we have worked in collaboration with the Red Box Project to ensure that residents have access to free sanitary protection.
"A Red Box has been established in every secondary, special and alternative education setting. Some schools have not accessed the funding or resources because they still have supplies from the council or donations from elsewhere.
"Students should never feel they have to miss school, or be unable to concentrate, because of the lack of sanitary protection."
She said the scheme has been expanded in South Tyneside to cover a range of settings including community and leisure centres, retail outlets and children's centres.
She added: "We would encourage any schools which do not have sanitary products to get in touch with the council by emailing [email protected]"
Nationally, the uptake of the scheme has been around 41% in primary schools, and 76% secondaries.
Clegg Bamber, co-founder of The Red Box Project, said: "Having the period products available to students who need them it takes away some of the pressure and angst. Government should be striving for 100% take-up."
He added: "Whilst the period products scheme is a great step forward, there are limitations. Schools are only in attendance for 39 weeks of the year."
A Department for Education spokesman said: "The scheme remained in operation during partial school and college closures, and now that they have returned we expect the uptake to return to pre-lockdown levels."