St Wilfrid's students celebrate top marks
A sixth form college in South Shields is celebrating after 40% of it's A-Level students achieved A or A* grades.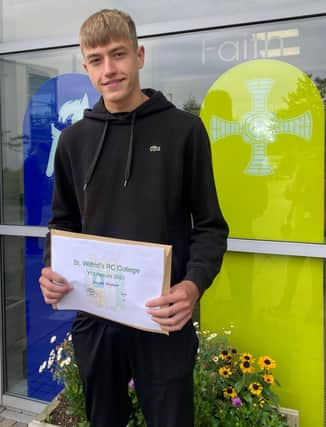 The majority of St Wilfrid's RC College students studying on vocational courses also achieving distinctions.
Francesca Craik, executive headteacher of St Wilfrid's – which is part of the Bishop Chadwick Catholic Education Trust - said: "We are thrilled that despite grade volatility this year, 40% of our students studying A levels have
achieved at least one or more grade at A or A*.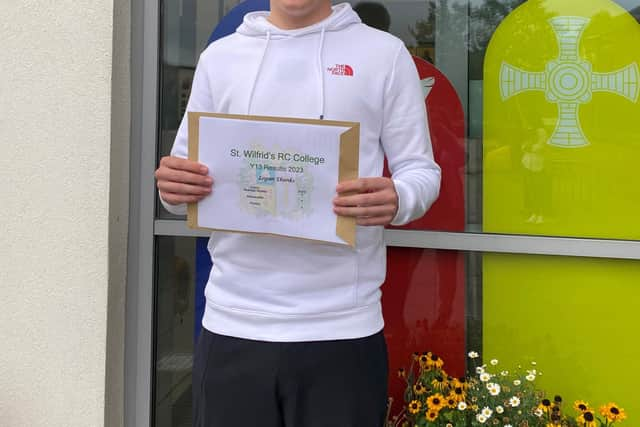 "Vocational courses have also performed extremely strongly, with an average grade being a distinction.
"We are so very proud of each and every student who have been so resilient overcoming the challenges they have faced."
She added: "We wish our leavers the very best for their next part of their exciting journey as they move on to a range of highly competitive university courses and apprenticeships."
Joseph Hunter, who achieved three distinctions on his vocational course is looking forward to embarking on a marine engineering apprenticeship.
He said: "I was pleased I stuck in to achieve this."
Santiago Banos Flores, who achieved two As and two Bs and is off to study History, Politics and Economics at the University College in London, added: "I'm so relieved!"
Logan Ebanks said: "It all seems a bit surreal – I'm going to let the information sink in".
The 18-year-old received three As and is now looking forward to studying mechanical engineering at Newcastle University.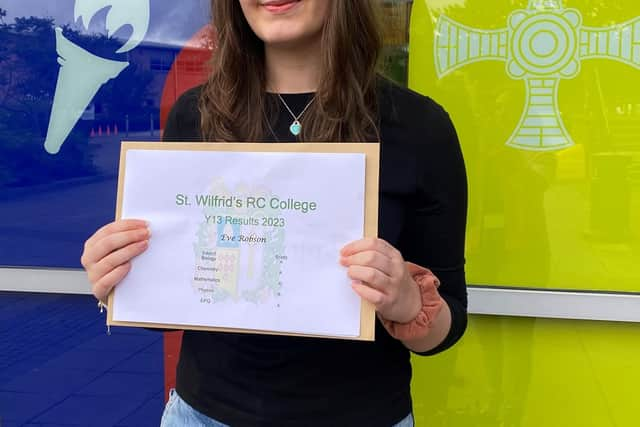 Eve Robson is off to the University of St Andrews to study Chemistry after achieving three As, one B and an A in an EPQ (Extended Project Qualification).
She said: "I am so excited for the future."
James King, who achieved an A* and two As is going to Durham University to study Physics.
He said: "I'm happy all the hard work has paid off and grateful for the support I have received from school."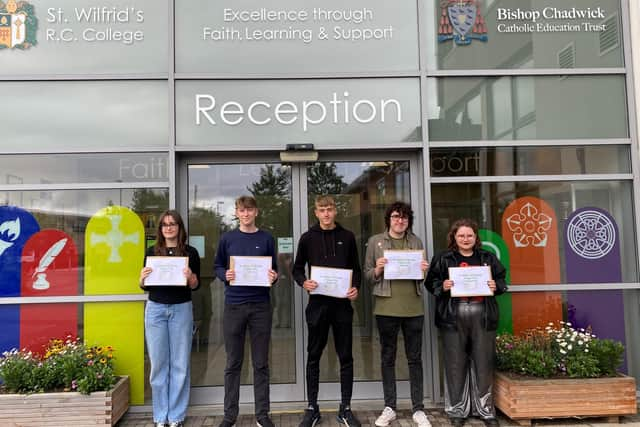 Other notable high achievers at St Wilfrid's RC College included Colette Peart, who achieved three As, Brandon Moore who achieved three As and is off to Manchester University to study Biomedical Science and Caleb Welsh, who got one A* an A and a B and is off to Liverpool to study History.