Youngsters get into shape with outdoor yoga classes
Youngsters at a nursery in South Tyneside have been getting into the right mindset to live healthier and happier lives – with beach yoga sessions.
Published 1st Jun 2023, 13:48 BST

- 1 min read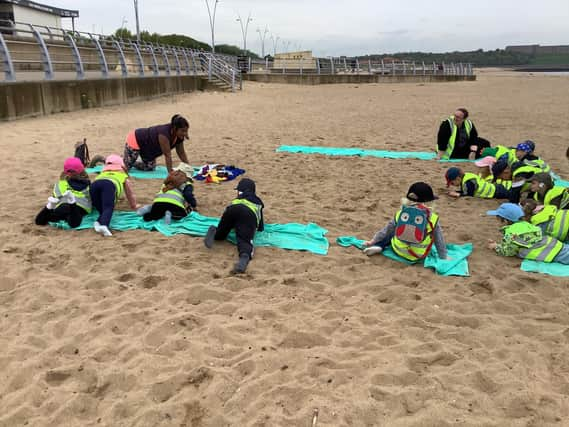 Children at Nurserytime South Shields marked Mental Health Awareness week with a storytelling, movement, yoga and multi-sensory play session on the beach.
The lessons led by Vanathi Webster, owner of Children Inspired By Yoga South Tyneside.
Nurserytime South Shields manager, Helen Coulson, said: "Children as young as three can identify what they find relaxing and we aim for them to grow up with a strong set of tools to manage challenges.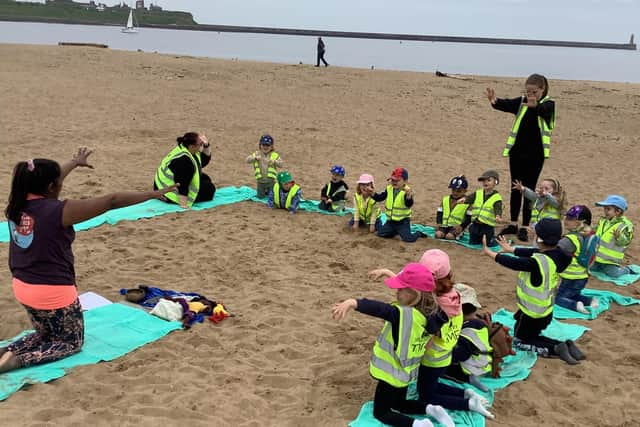 "South Tyneside is fortunate enough to have some of the best beaches in the country and nature and the great outdoors is often cited as being beneficial to our mental health.
"Coupling physical activity with being outdoors has a two-fold positive impact for mental health and wellbeing and the children really immersed themselves in the activities."
The youngsters also enjoyed a Coastal/Beach school programme by outdoor education speclaists Tides of Change.
Vanathi Webster said: "As a former primary school teacher I've seen children struggling with their mental health.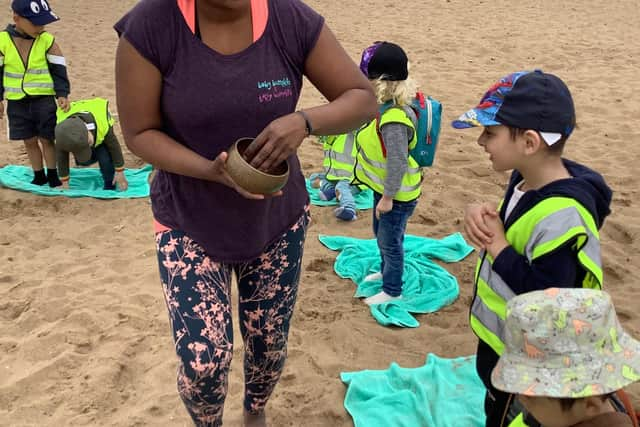 "Anxiety in children looks different to that in adults. It's separation anxiety, a reluctance to come to school, try new things and panic attacks – all of which are barriers to learning. "Children Inspired By Yoga South Tyneside aims to break down these barriers and empower children with the tools they need to manage challenging times."
"I hope the positive feelings they experienced from the beach yoga class stays with them as they grow."