CHILDLINE ADVICE: However you play you will be supporting young people
We've just marked the end of Volunteers Week, which celebrates the amazing work of everyone who gives their time freely to help others – and I'd like to say a special little thank you to the volunteer counsellors at our Childline service.
7th Jun 2021, 12:00am
- 2 min read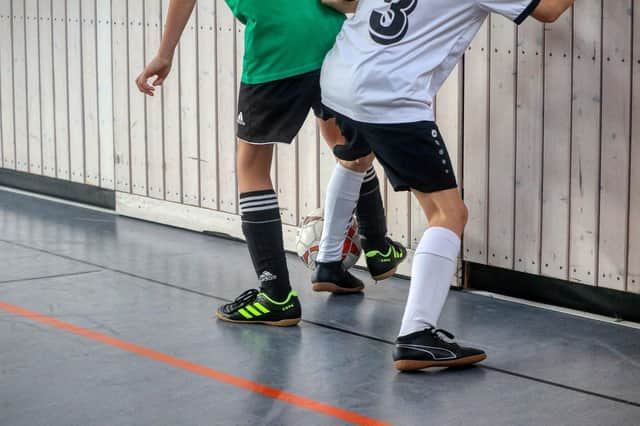 Thousands of children reach out to Childline every year to seek support for all kinds of concerns and problems, and without our specially-trained volunteers they might have nowhere to turn to get help or guidance.
Since the start of the pandemic, our incredible volunteers at a dozen Childline bases across the United Kingdom have delivered around 90,000 counselling sessions to children and young people on mental wellbeing and abuse alone, with many more calls on topics covering every aspect of childhood.
These volunteers are often the first person a child has spoken to about their problems and they listen with compassion, empathy, and without judgement.
We are hugely grateful to every single one of our volunteers away from Childline too, whether speaking to children and young people in schools, sharing our campaigns on social media or fundraising, they're a vital part of a service that is essential to children across the UK.
We're always on the lookout for new volunteers, but if you want to support the NSPCC from home or work this week, you can join in with our first national Childhood Day on Friday, June 11.
Childhood Day celebrates the importance of play in the lives of children and young people and aims to bring together families, friends and colleagues for a fundraising play event of their choice.
Whether you set up a sponsored kickabout, sports day or a simple obstacle course in the garden, every pound you raise will go towards supporting the NSPCC.
We rely on public donations for 90% of our funding, and events like Childhood Day help us support children and young people when they need it most.
Find out how to volunteer or download a free fundraising pack and play ideas at www.nspcc.org.uk, and remember - however you play this Childhood Day, you'll be playing a part in supporting young people.