Coronavirus in UK live blog: latest as UK government exceeds 100k a day testing target
Follow the latest updates on the coronavirus outbreak in our live blog below
Published 1st May 2020, 07:53 BST
Updated 1st May 2020, 17:55 BST
We will be providing live updates until 6pm this evening.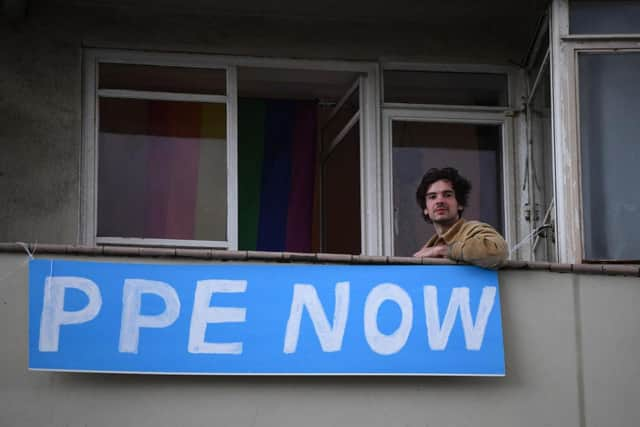 Coronavirus live blog, May 1
Show new updates
That concludes today's coronavirus live blog.
We will be back at 8am on Monday with the latest on the coronavirus pandemic in the UK.
The government is now under scrutiny over whether they have moved the goalposts on the testing target.
Early in April, Number 10 tweeted the following:
Today's figures show that just 73,191 people received tests, though some of them received multiple tests.
That concludes today's daily press briefing
Powis says UK government absolutely recognises that BAME are being disproportionately impacted.
Says it is important to understand why it is that BAME are being impacted. That work is ongoing.
Newton adds that the effects are relatively small though very important. Virus is present in different rates in different parts of the country. Important to look at all of these figures closely.
Some ethnic groups have more underlying health conditions, says Newton.
Powis says it is important to say that we don't need to wait for data to offer additional support.
Says local healthcare leaders have been asked to offer any support necessary to BAME communities.
The trio are asked whether it would make sense for Northern Ireland to be eased out of lockdown sooner and whether it would be better for them to align with the Republic of Ireland.
Hancock says that he "sees the case that could be made".
Ultimately the R across the UK has followed a similar trend.
Hancock says it is too early to speculate whether families can plan ahead for holidays in late summer, no matter how tempting.
On over 70s being treated as one broad category, Hancock says there is a very specific group that are being asked to shield.
On deprived areas feeling a greater impact, Hancock says it is something that the government are looking into.
Newton is chased up on how tests are counted.
He says the great majority are counted when they leave the majority. Hancock says this is all set out on gov.uk.
The trio are asked how many were home testing kits that haven't yet been returned.
Newton breaks down the numbers. He says 27,427 home kits delivered, 12,872 delivered through the satellite process.
Powis are then asked about transmission in children.
He says that if a children is symptomatic there's no reason to think that they wouldn't spread the disease. He says what's more important is to learn whether asymptomatic children are able to spread the disease. Evidence is still emerging.
Newton then says a South Korean study on whether a person can transmit coronavirus a second time are very promising.
Hancock is then asked about how the government plans to expand testing after they met their goal.
He says that by expanding testing patients can be treated better.
He says that the plan is to continue to expand capacity.
Using capacity in the best way possible is important, will be used to tackle epidemic in care home.
Newton says that roll out of testing at home will be very helpful for contact tracing.
The trio are taking questions now.
First one from the public.
One asks whether parents will be punished if they don't let their kids return to school when measures lift. Hancock says he's confident that the government will only do that when it's safe. Reiterates that children are less badly affected by the disease.