Coronavirus in UK live blog: latest as UK vaccine to be trialled on patients from Thursday
Follow the latest updates on the coronavirus outbreak in our live blog below
Published 21st Apr 2020, 09:09 BST
Updated 21st Apr 2020, 17:14 BST
We will be providing live updates until 6pm this evening.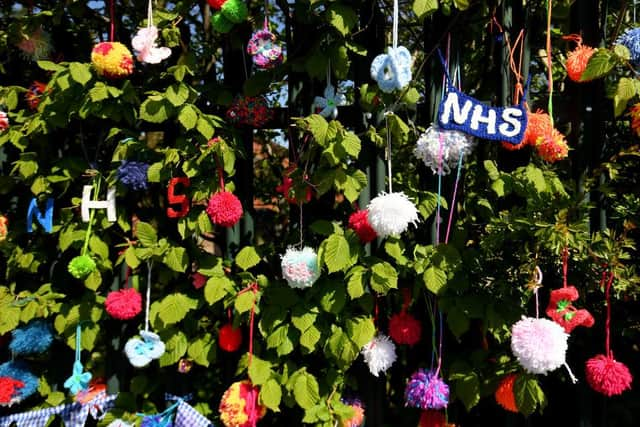 Coronavirus live blog, April 21
Show new updates
Virgin Australia goes into voluntary administration
Virgin Australia - which was founded in 2000 by Sir Richard Branson - has gone into voluntary administration after failing to secure a government bailout.
The airline, which serviced domestic as well as short-haul international destinations, had asked the Australian government for £710 million but the request was denied.
"Virgin Australia has entered voluntary administration to recapitalise the business and help ensure it emerges in a stronger financial position on the other side of the Covid-19 crisis," the airline said in a statement to the Australian Stock Exchange.
It "is not the end for Virgin Australia, but I believe a new beginning", Sir Richard said in a letter to the airline's staff which he tweeted.
He said: "Never one to give up, I want to assure all of you - and our competitor - that we are determined to see Virgin Australia back up and running soon."
Commons Speaker urges MPs to stay at home
As Parliament returns following the Easter recess, Commons Speaker Sir Lindsay Hoyle has urged MPs to "stay at home".
He told BBC Radio 4's Today programme: "My advice is please stay at home, let's do it remotely.
"Those that insist on coming - we can have up to 50, I'm not expecting 50 members in at once, far from it, I'm hoping that number is much reduced."
Hoyle said there would be "no advantage" for an MP in the chamber over one working remotely.
PPE consignment from Turkey will 'obviously' be in the UK in the next few days
A consignment of personal protective equipment being collected by the RAF from Turkey will be in the UK "in the next few days", Local Government Minister Simon Clarke has said.
Asked whether it had left Turkey yet, he told BBC Radio 4's Today programme: "I can't speak to that, I'm afraid. All I know is it set off last night.
"It will be with us obviously in the UK in the next few days, which is the core priority."
Number of deaths in care homes 8,000 higher than five year average
New figures from the Office for National Statistics (ONS) show there were 1,662 deaths involving Covid-19 in England and Wales registered up to April 10 that occurred outside hospitals.
The ONS figures also show there were 12,516 deaths involving Covid-19 in England up to April 10 (and which were registered up to April 18), compared with 10,260 deaths in hospitals in England for the same period, reported by NHS England.
The ONS total is 22% higher than the total published by NHS England.
Tests explained
Hospitality sector faces a 'bloodbath'
The hospitality sector faces a "bloodbath" unless Government support is extended to protect firms from mounting rental debts, the industry's trade body said.
UK Hospitality chief executive Kate Nicholls told MPs the moratorium on evictions must be extended to give a breathing space of "six to nine months".
She said: "If we don't get a resolution at a global level, if you rely on landlords and lessees to sort it out individually themselves, it would be a bloodbath come June when we have the next quarter rent that becomes due.
"If we don't get that intervention on rent, if we are forced to remain closed until Christmas, then I think you could put a third of the sector at risk."
Tributes paid to mental health nurse
Tributes have been paid to mental health nurse Khulisani Nkala, 46, who died on Friday after contracting coronavirus.
Dr Sara Munro, chief executive of Leeds and York Partnership NHS Foundation Trust, said: "This is the first member of our particular NHS family to lose their life to Covid-19 and I sincerely hope it will be the last.
"Our thoughts and prayers are with his family at this difficult time. They have asked for their privacy to be respected so they can come to terms with this loss and grieve in peace. We have shared with them how much Khuli meant to so many colleagues and service users at our trust.
"Khuli, who was 46 years old, was a well-respected and selfless professional nurse, who 'always put the patient first', and will be greatly missed by his colleagues."
Scottish education secretary: expect school closures until Summer break
Scotland's Education Secretary John Swinney has warned parents that school could be closed until the Summer break.
He said: "We've said schools will be closed for the foreseeable future and when we closed schools in March we said we thought it was unlikely that the schools would be back before the summer break, now that's as far as I can go today, we're obviously looking at all of these questions."