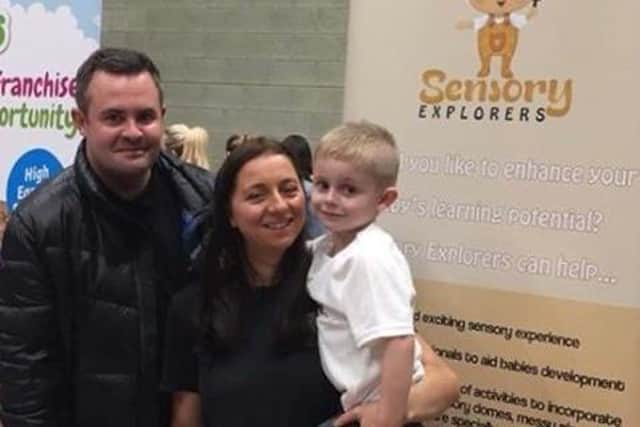 Gemma Cross pictured with her husband Simon and little boy Alfie, five
Gemma Cross, who runs Sensory Explorers, recently closed the doors to her baby room due to the outbreak.
But as a way of continuing to help the parents and babies in the community, the 34-year-old has taken to Facebook to post free video tutorials including exercises for babies, sign language and free story telling sessions for older children to enjoy too.
Sensory Explorers baby room.
Gemma, who has been running classes for four years, studied child development as part of her degree and decided to leave her previous job teaching and set up Sensory Explorers whilst on maternity leave five years ago.
"These videos have proven very popular and are receiving 1,000 plus views as people can access them publicly which I am doing to help with people struggling financially during this time," said Gemma."I can't wait to get back into my practical classes soon.
"I studied child development as part of my degree and decided to leave my job as a teacher whilst on maternity leave with my little boy who is now 5 who inspired me to focus on bringing Sensory Explorers classes to South Shields. This is my own business and not part of a franchise."
Before the coronavirus outbreak, classes ran Tuesday Wednesday and Thursday mornings. There were seven classes in total with 15 babies per class.