Call to test police and firefighters for coronavirus in the North East
Police officers and firefighters should be tested for coronavirus, the Northumbria Police and Crime Commissioner has urged.
Published 18th Mar 2020, 13:20 BST

- 2 min read
Updated 18th Mar 2020, 19:55 BST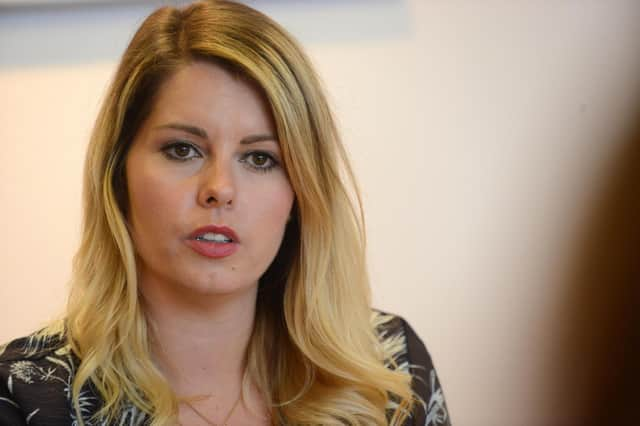 Kim McGuinness has written to Prime Minister Boris Johnson calling for frontline emergency services staff to be tested for Covid-19 if they or members of their family display symptoms.
The Government has faced criticism for restricting most testing to patients who are in hospital and at highest risk of suffering a severe illness from the virus, with other people displaying symptoms advised to self-isolate without being tested.
Almost 850,000 people have signed a petition calling for frontline NHS staff to be prioritised for testing, and Ms McGuinness says that should be extended to all emergency services.
The PCC said: "Our emergency services are our frontline, and it is vital the force knows who is healthy, who can be deployed where and what the risks are.
"Our police and other emergency workers have to come into contact with many different people, and after doing that they then go home to their families and risk spreading the virus. We owe it to both the staff and the families who support them to have regular testing for our frontline."
After the World Health Organisation (WHO) said countries must "test, test, test" for Covid-19, England's chief medical officer vowed to scale up testing.
Prof Chris Whitty said that it would be "transformational" if a test could be done to identify whether people had previously had the disease, showing what percentage of people could get it without any symptoms.
In her letter to Mr Johnson, Ms McGuinness added that police forces need "certainty over whether officers have had, and therefore recovered from Covid-19 or whether they remain a risk to the ability of the force to serve the public and for the public to have confidence and trust in them".
The former Labour councillor added: "Police officers have to be in our communities, in people's homes, in constant contact with people. They are the front line of this crisis. It is as important that they are tested as those in the health service.
"In addition, I am a member of the Fire Authority for Tyne and Wear Fire and Rescue Service.
"Yesterday, members of the fire authority were updated on the brigade's resilience plans and the same issue was again brought up.
"I'm writing to ask that you rectify this situation and put testing in place for members of our emergency services at the soonest possible date. The longer this remains unresolved, the longer there is a risk that our police and emergency services are unable to cope in the face of this virus."
Some 1,950 people have tested positive for the virus in the UK, according to the latest Department of Health figures - but the actual number of cases could be as high as 55,000 – with deaths reaching 71 on Tuesday.
The government's chief scientific adviser Sir Patrick Vallance has said it would be a "good outcome" for the UK if the number of deaths from the virus could be kept below 20,000.