Coronavirus live blog as it happened: all UK schools closed from Friday and positive cases in UK rise by over 600
Follow the latest updates on the coronavirus outbreak in our live blog below
Published 18th Mar 2020, 08:01 BST
Updated 18th Mar 2020, 18:05 BST
Scroll down and read our coronavirus live blog as it happened.
Before you do that here are some articles offering practical advice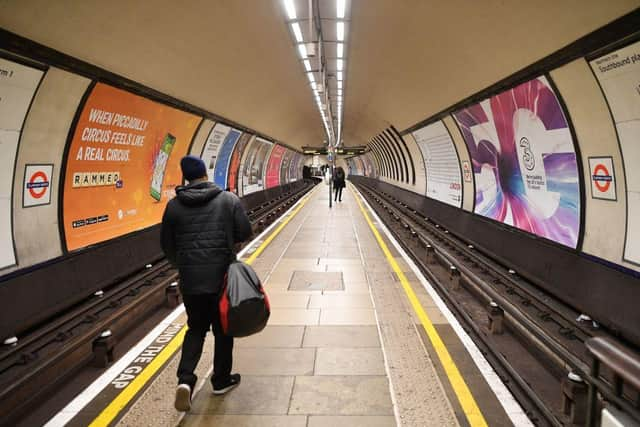 We will be providing live updates until 5pm.
Coronavirus live blog, March 18
Show new updates
National Trust gardens to remain open to the public for free
The National Trust has said it is aiming to open many of its gardens and parks for free during the coronavirus outbreak.
It's reason for doing so is to give the nation "open spaces to relax and refresh, while following the government's social distancing guidance."
The trust's houses, cafés and shops will close this week.
Food and pub sales 'getting worse by the day'
One of Britain's biggest food and pub companies has said that sales are "getting worse by the day" as they feel the impact of the coronavirus outbreak.
Wagamama-owner The Restaurant Group, which runs several pub-restaurant chains across the country, said that like-for-like sales were down 12.5% over the past fortnight.
It was joined on Wednesday morning by Marston's, which runs 1,400 pubs and warned that Government advice to avoid eating or drinking out would cause "significantly lower sales in the coming weeks".
Marston's said that Chancellor Rishi Sunak's promises on Tuesday to slash business rates and provide loans to firms that need them were "good progress towards the very significant commitment which the hospitality sector requires from the Government".
Baby tests positive for Covid-19
A baby has tested positive for Covid-19 at the James Paget University Hospital in Gorleston in Norfolk.
Two other positive cases have been identified at the hospital and all three were already being treated in isolation.
A hospital spokesman said: "An extensive 'contact tracing' exercise is now under way by Public Health England to trace anyone who might have had close (face-to-face) contact.
"Close contacts will be given health advice about symptoms and what to do if they become unwell in the 14 days after they had contact with the confirmed case."
Selfridges closes all four of its physical stores
Department store Selfridges has announced it is closing all four of its physical stores in London, Birmingham and Manchester.
Shutters closed on the shops last night at 7pm.
There is currently no time frame for their reopening.
Quantus grounds hundreds of aircraft
The Qantas Group has announced it is slashing international capacity by 90% and domestic capacity by 60% until the end of May,
150 aircraft are to be grounded, including most of the wide-body fleet.
You can cancel, change and credit your flight via 'Manage My Booking' on http://qantas.com http://bit.ly/2WfskmM," they said in a Tweet.
"For the latest travel updates, please see here: https://bit.ly/2Q9lj2W
"Thank you for your ongoing patience."
Professor who predicted 250,000 deaths shows symptoms
Professor Neil Ferguson from Imperial College London, one of the lead authors on a paper which predicted around 250,000 people could die if the UK did not switch tactics, has said he has symptoms of Covid-19.
He tweeted: "Sigh. Developed a slight dry but persistent cough yesterday and self isolated even though I felt fine. Then developed high fever at 4am today. There is a lot of COVID-19 in Westminster."
Sainsbury's announces rationing and plans to help vulnerable shoppers
Sainsbury's has announced measures to help older and vulnerable shoppers during the coronavirus pandemic.
Disabled Sainsbury's customers and those over 70 will be given priority for online delivery slots from Monday 23 March.
And on Thursday 19 March the first hour of shopping will be dedicated to older and vulnerable people in its 600 UK stores.
There will also be a three-item limit, with a two-item limit for those products in most demand. This is in line with some other supermarkets.
South Western Railway cancels trains 'at short notice'
South Western Railway is cancelling trains "at short notice" due to the coronavirus.
The operator said: "Like most organisations, we're seeing more staff having to stay at home unwell.
"That means we're having to cancel a small number of trains at very short notice.
"We are trying to avoid this wherever possible, and apologise for any inconvenience it causes and hope you understand."
Coronavirus and self-isolation could lead to an increase in divorces
One of the UK's leading divorce lawyers has said self-isolation measures are likely to lead to an increase in divorces.
Baroness Shackleton of Belgravia told the House of Lords that peaks times are usually "after long exposure during the summer holidays and over Christmas."
"One only has to imagine what it's going to be like when families are sealed in a property for a long period of time."
Filming of Eastenders suspended