Hundreds of Covid tests across the region void in lab error – what to do if your Covid test is void
The Government has revealed that 850 cases of Covid-19 were removed from official figures after they were reported as positive rather than void – this is what to do if your Covid test is void.
Published 29th Mar 2021, 13:16 BST

- 2 min read
In a statement issued by the Government on Saturday, March 27, 850 cases were removed from coronavirus figures after a laboratory processing error reported the tests as positive when they should have been recorded as void.
It was reported that the affected specimen dates were between March 23 and 25 in local authorities primarily in the North East and Yorkshire areas.
If you have done a coronavirus test and it is recorded as void, then it is not possible to say if you had Covid-19 when the test was done.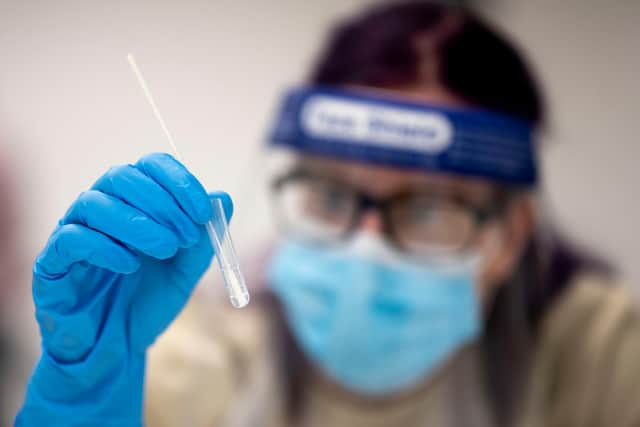 According to the NHS, this is what to do if you're Covid-19 test is recorded as void.
Advice on the NHS website varies on what to do depending on what type of coronavirus take you took, either a PCR test (one that is sent to a laboratory) or a rapid lateral flow test (one that you do at home).
If you had a PCR test and it is reported back as void, then you'll need to get another test as soon as possible.
You must also self-isolate until you get the results of the second test if:
- You took a test because you had symptoms.
- Someone you live with has tested positive or has symptoms and has not yet had a test.
- You've been told that you've been in contact with someone who tested positive.
- You're in quarantine because you've recently travelled to England from abroad.
Given that these are tests that you do at home yourself, if the result is void, you are urged to do another test as soon as possible.
If you have another testing kit at home, then just use that.
Otherwise, book a test at a testing site to ensure that you are not carrying the virus.
The dramatic events of the pandemic are having a major impact on many of our local valued advertisers and consequently the advertising that we receive.
We are now more reliant than ever on your support through buying our newspaper.
If you can, please pick up a copy of the paper when you are at the shops. Thank you.